Laundry room shelf/cabinet ideas needed? Answered
Help! the laundry room has shelves above the washer/dryer that are nearly impossible to reach due to how far the washer/dryer stick out. And yes, they need to be out that far for the pipes, etc. I want to replace the wire shelf with cabinets but cant figure out how to solve the distance problem. The fronts of the W/D are super sensitive and we have disrupted cycles by leaning over them to reach the shelf. Thoughts? considered pull out/rolling shelves but that may be cost prohibitive.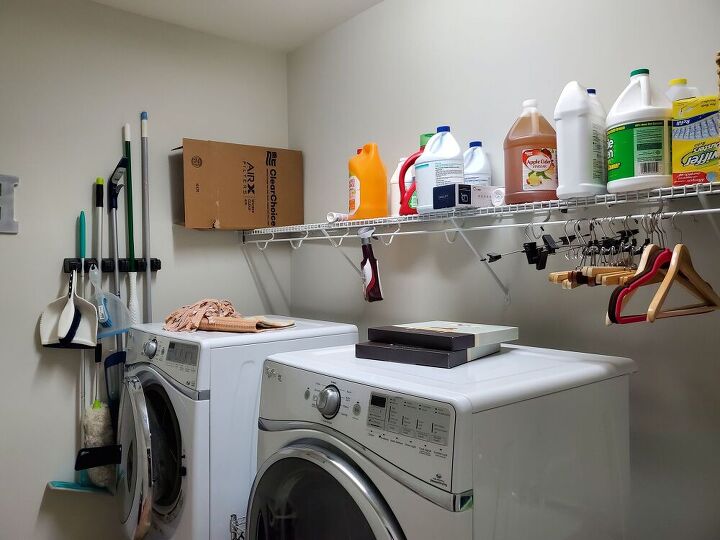 Related Discussions Rhonda
on Jan 06, 2019
I need advice on how to replace a toilet seat, please. What do I need to know when looking for a new one? Barbara
on May 16, 2021
I bought a new washer and dryer can it be in the cellar on the floor or how can I protect them Eleanor Pella
on Nov 27, 2018
We just redid our kitchen making the decision to stay in our home for another 10 years rather than moving into a senior community. But the washer/dryer are still down... See more

Krista Beck
on Sep 01, 2018
My furnace in my laundry room is an eye sore. I'm looking for a creative way to cover it up. I know I can use a curtain or shutters but I'm looking for something ... See more Kayce
on Oct 05, 2019 Gill
on Feb 14, 2019