What can I add to my laundry room?



Answered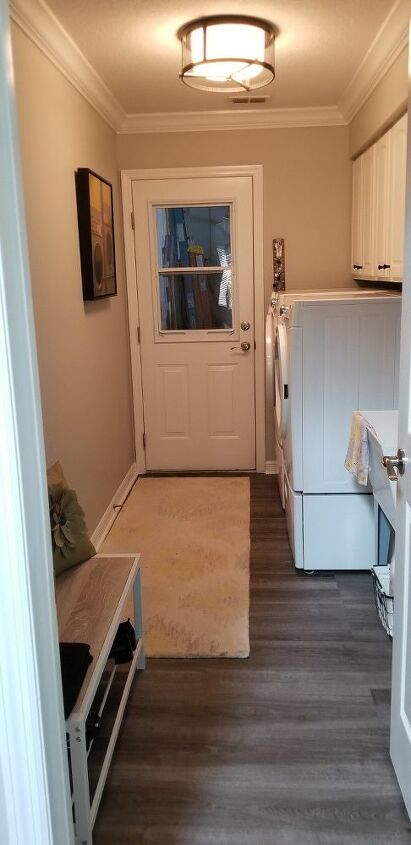 Related Discussions Stacey Reynolds
on Oct 10, 2017
I do not like the way the walls look but don't want to have to replace walls or just paint over them. O thought about using plaster on the walls and do texture art on... See more

Karen
on May 01, 2014
Not sure if I should paint it and if I do what type of paint sticks to plastic PVC pipe? It ruins the looks of my room and runs from ceiling to floor and is very lar... See more

Sarah Allen
on Feb 23, 2020
Hello! When we bought our house, the first room I updated was the laundry room. I painted the brown walls and ceilings that had been sponged over in beige. The grey m... See more Mic6400108
on Jul 23, 2018
I would like to make some shelving between the 2x4's in my laundry room. I have absolutely no space in there. I would like to know how to make it bigger than just b... See more

Sandy
on Aug 26, 2019
Convert a linen closet into a laundry space with full size washer/dryer

Renee'
on Feb 04, 2019
I have this empty space in my bathroom. Originally it was for a built-in laundry hamper. Please provide suggestions on how or what to do with this space? Anna
on Feb 02, 2021
This accent wall was done by the previous owners, by hand. I would really like to update it, maybe paint it. Possibly a charcoal color? What are your thoughts?