How to organize/decorate a very long and narrow laundry room?? Answered
I have a very narrow and long laundry room that houses my water filtration system (3 big towers!) and a 7 cu ft. freezer against the back wall. And a LOT of wire shelves, outdoor necessities (gloves, tools, etc.), lunch boxes, overflow...help?
(p.s. forgive the Christmas decor boxes...nowhere else to put them until it's time to take the tree and decor down)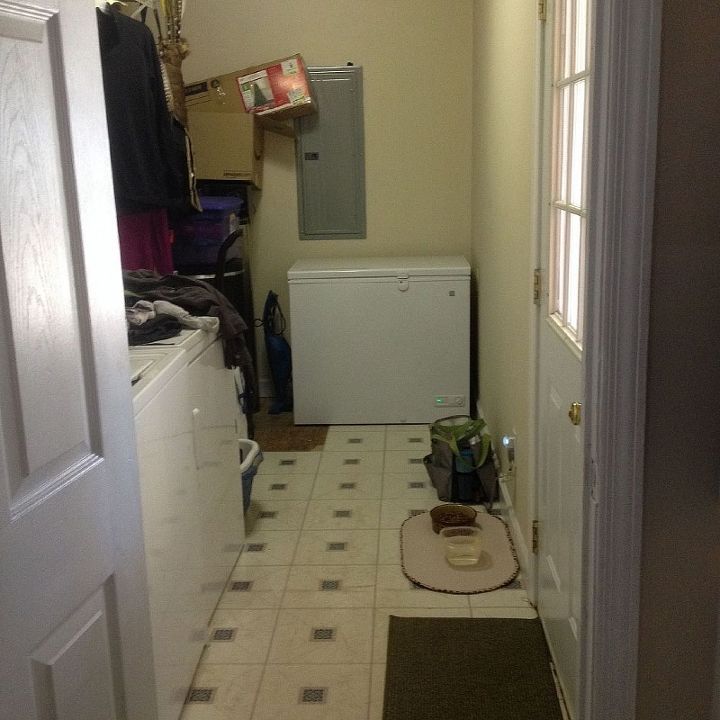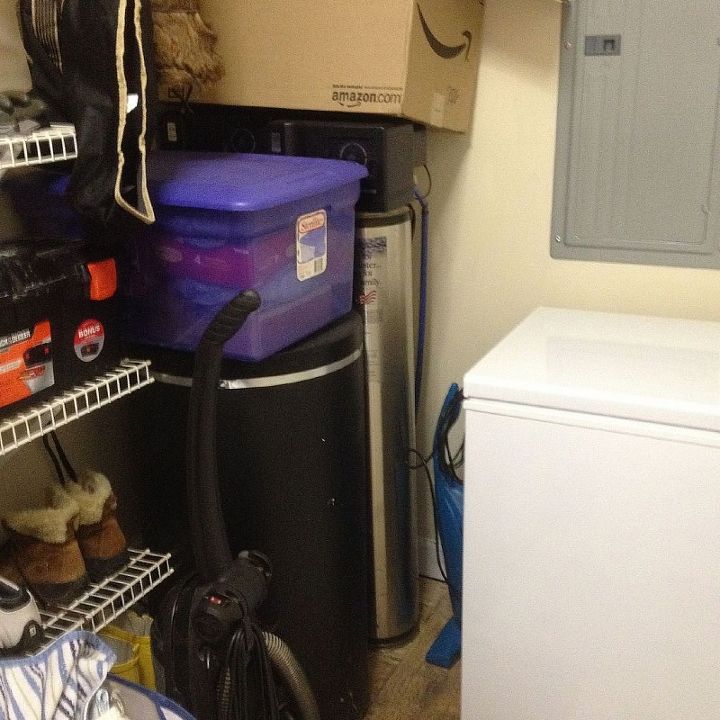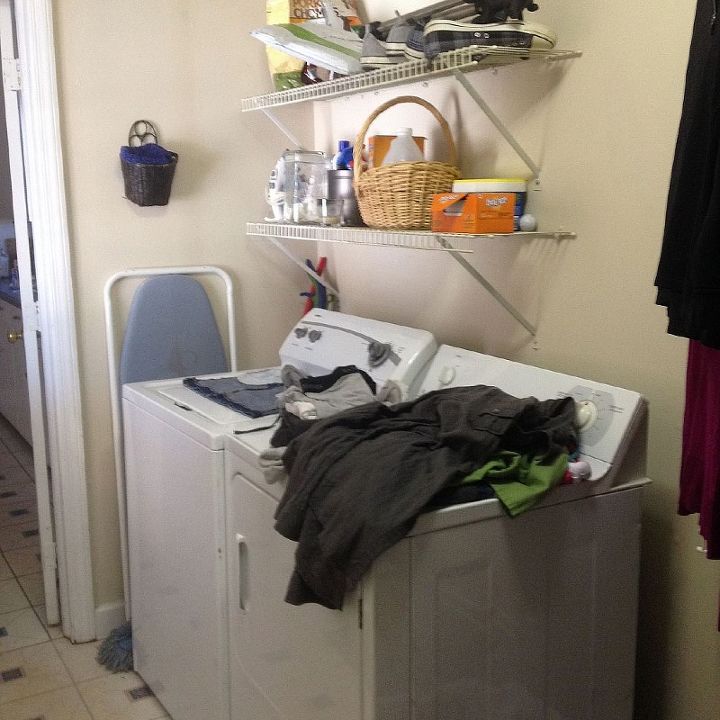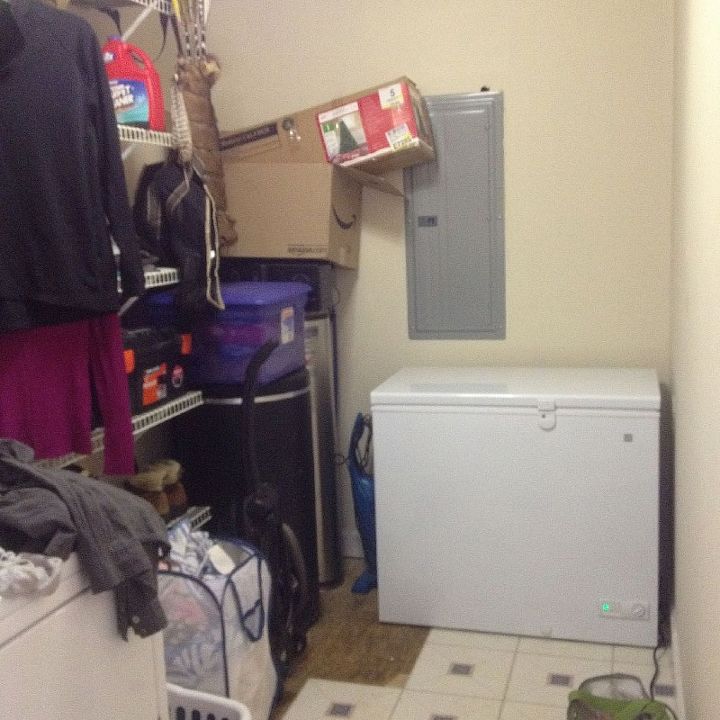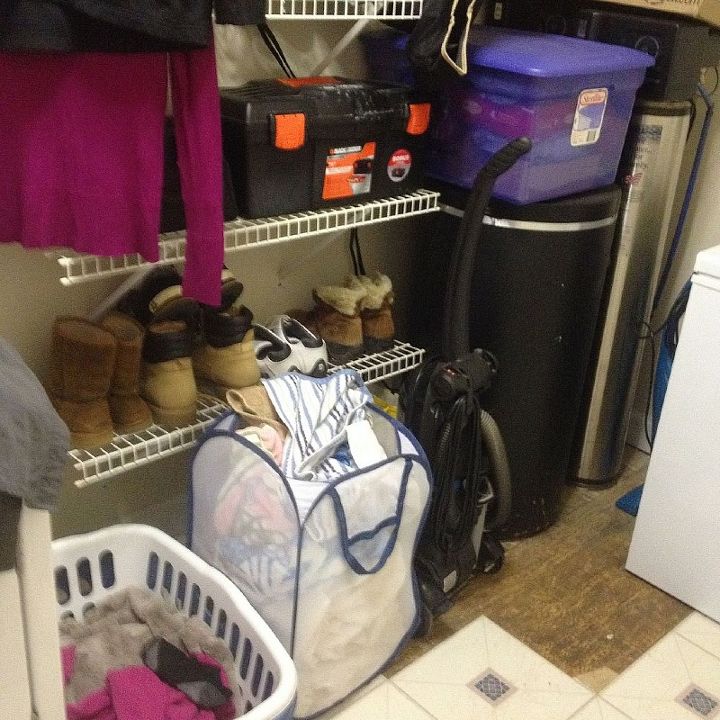 Related Discussions Cathy
on Sep 25, 2017
I have a smaller home than I intended to buy and not much storage either. My laundry room already houses a washer-dryer, small table, wire shelf, and litter box. I ne... See more

Eveline Zernetzki
on Jun 13, 2021
Current washer dryer are side by side, with the water and power on the back left of the wall and the dryer vent on the right side of the back wall. How do I address t... See more Josie
on Oct 10, 2017
are down there. How do I bring up the laundry full of Washed clothes?

Barbara Derucher
on Feb 06, 2019
Looking for a way to add storage under a utility sink where I can put a laundry basket that hides dirty clothes. Any ideas? H l boudreaux
on Oct 18, 2019
on 2nd floor, we've broom, swiffer,mop,mirror cleaning tool, etc & need hanging storage on sides of washer & dryer w/out making holes in wall. Could a heavy duty spri... See more Mon15442229
on Jul 01, 2018
I bought this dresser many years ago, was told bird's eye maple, only see that by definition in few areas on the front drawers. It had been stripped most of the way w... See more

Carmen Power
on Jul 01, 2018
Or would you just tile up to the edge of it and use trim?