Should I swap out rattan chairs in our living room? Answered
I rescued the raspberry high back chairs several years ago, they were in pretty bad shape but as you can see they were transformed into the stunners they are today. A couple months ago my husband was so proud to spot these two low back orphans sitting curbside on garbage day. Naturally he went back with the truck, brought them home and proudly sent me pictures of his great find. Now what to do? Am I ready to say goodbye to my tall beauties and I fall in love again? Then do I use the same color which I love or venture on to something different.
Home-talkers I am looking for your opinions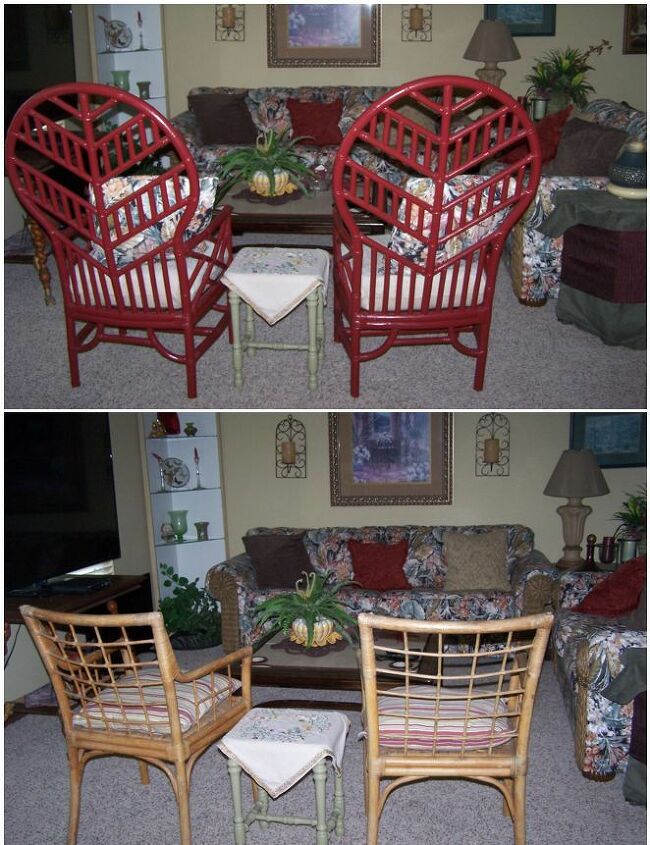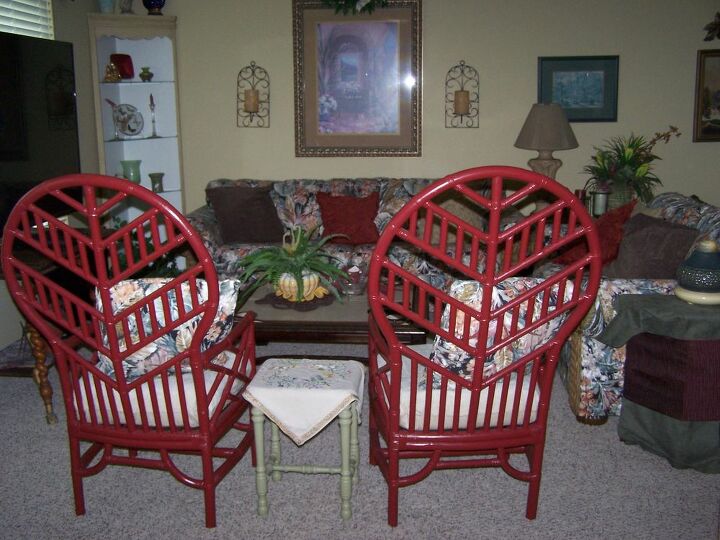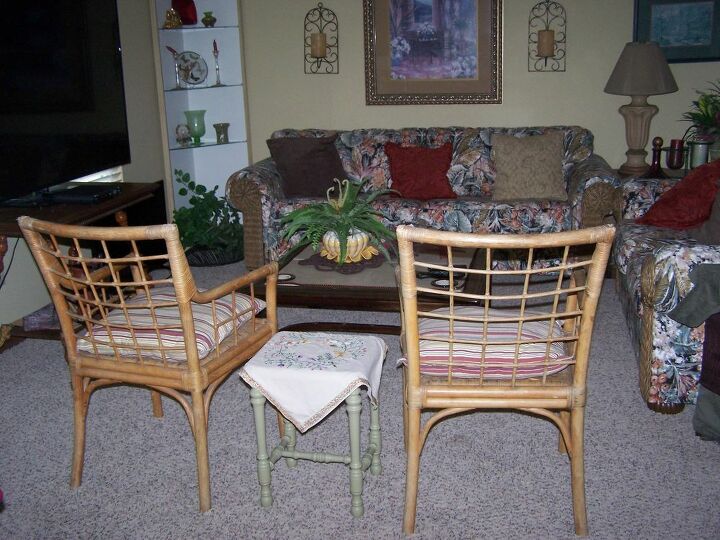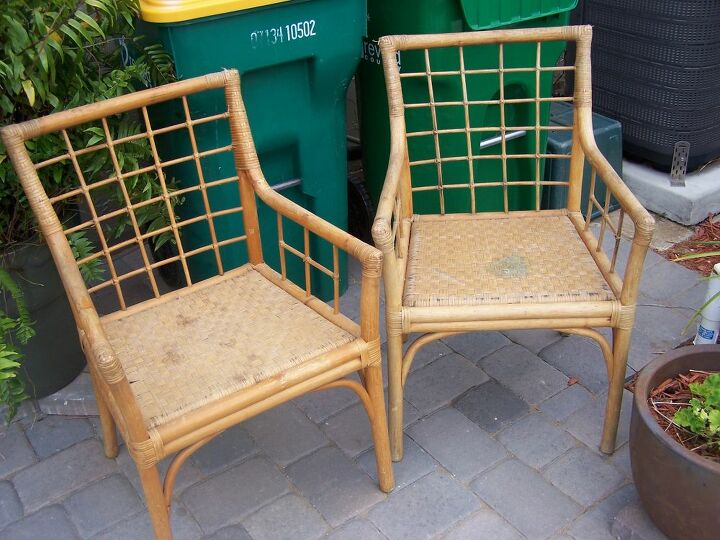 With some TLC they have potential opinions please, do they come inside, paint or stain and colors please.
Related Discussions

Joann
on Jan 13, 2019
I have a raised ranch house, in the foyer above the door there's so much wasted space. Is there any way I could put my television or something in this area?? Any ot... See more Melissa Horn
on Feb 16, 2019
When you walk into my home the dining area is on the left and in front of you is the living room. The back of my sofa faces you because there's no where else to put... See more

Mrs Thomas
on Jul 31, 2020
I have a space that I'd like to turn into bedroom and bathroom. This would give me a desperately needed third room. The room is less than 200sqft and I need advice ... See more

Ryan
on Nov 05, 2021
Will it ruin my electronics what would be the best way to solve this issue Should I put a tv stand in front of it or try and build a shelf over it or would it be f... See more

Heidi Sue
on Jan 21, 2022
My disabilities (both hips and knee replaced, bad back and neck and thus 295lbs) make my recliner the best bed for me. It seems like I tried everything I can think o... See more Daniel Lund
on Aug 13, 2020
Need help with how to decorate around a tv in this space. It's a deep Alcove next to the fireplace that goes from the floor to the ceiling! Tony
on May 10, 2019
I can't even find the name but if I upload pictures/tag, would someone be able to able locate or at least know the collection name so I can search for it? We purchase... See more