How should I replace old ugly light fixture in kitchen? Answered
I am in a rental house, so not looking to spend a ton of money. These ugly light fixtures are all over the house on the ceilings and I would like some ideas on DIY replacements. Thanks - for all of you that mentioned permission from the landlord - we are here for another 5 years then the property will be sold and house torn down. So landlord allows total freedom in what we do.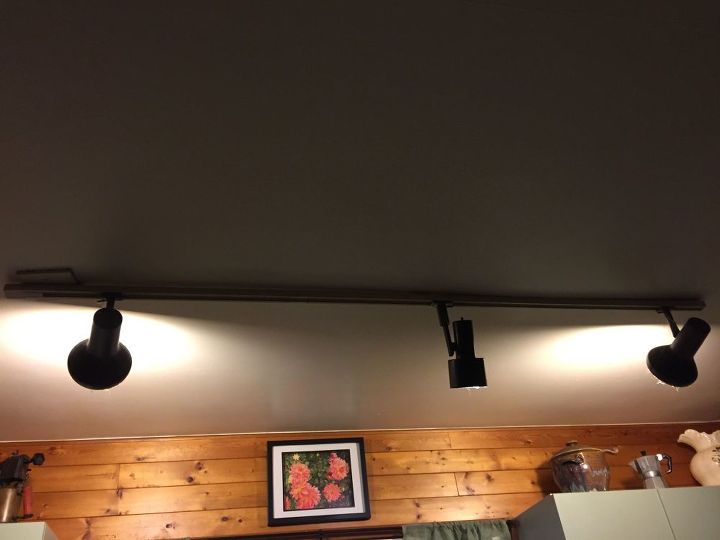 Related Discussions

Wendy Kennett
on Mar 14, 2019
Does anyone know of a new kitchen faucet that would fit as a replacement for my 80 year old Crane faucet, preferably a reasonably priced one? It is a slant back fau... See more Diane
on Jul 07, 2021
Does anyone know if there is such a thing as a rechargeable chandelier light bulb? I know they make standard looking rechargeable bulbs, but I am looking for a recha... See more

Sue
on Sep 12, 2019
The ugly light is hanging in my dining room. Please help. Thank you! Diane
on Mar 01, 2020
How can I make LED disc lights a warmer color? They are too white, I want them to have a more yellow warm glow.

Bradley Williams
on Nov 18, 2021
I'm struggling for a good solution to backlight a circular stained glass window hanging. I read posts on a forum that suggested LED light strips. The result is no g... See more

Divababiexoxo
on Jul 13, 2019
I live in an apartment and I can't drill holes in my ceiling or do any kind of renovation. So how can I hang a light or a light fixture from my ceiling without doing ... See more Wanda
on Mar 22, 2018
The walls in our cabin are 1x8 planks. It is very dark inside and we would like to add more lighting. How can this be accomplished without removing the planks? If the... See more