How can I get more storage in a small kitchen? Answered
Small counter space
tall cabimet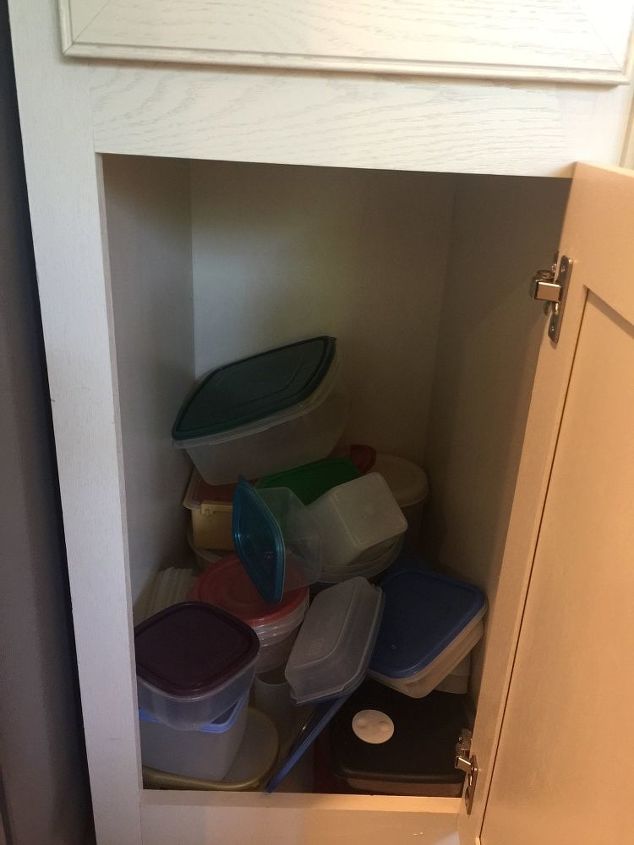 Tall cabinets but no shelves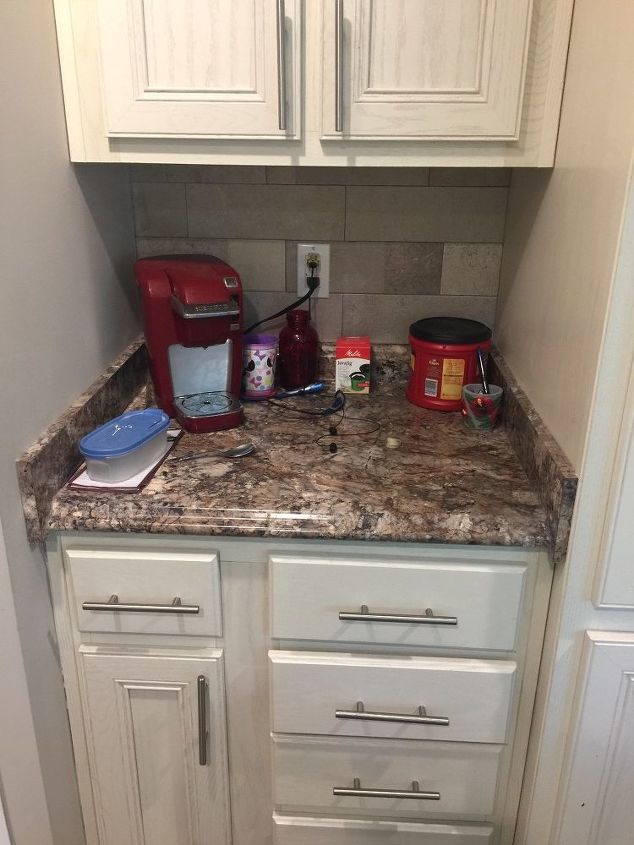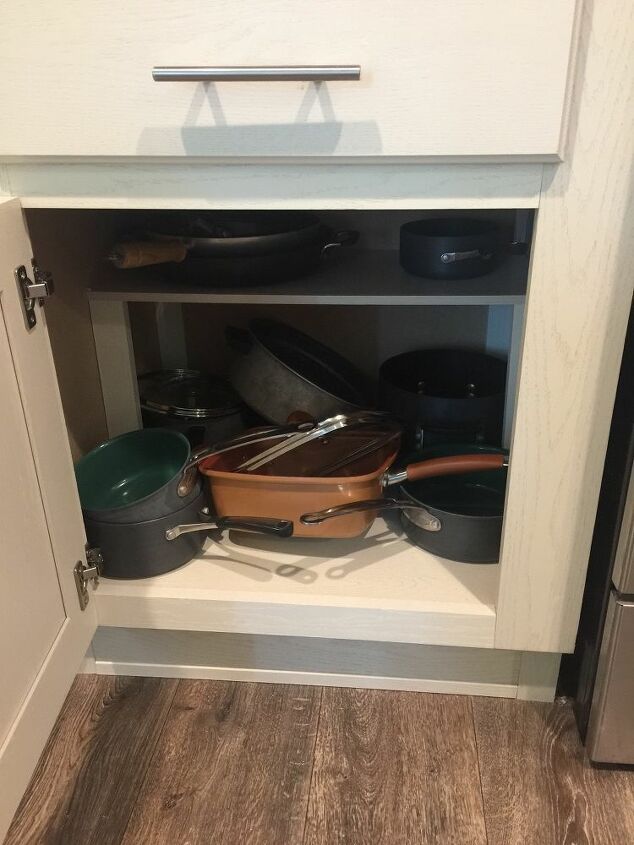 Hard to reach pots and pans
Related Discussions Smi19247767
on Jun 21, 2018 Dede
on Jan 26, 2018
Can someone tell me how to fold a fitted sheet so that it fits nicely in my linen closet? Kate
on May 07, 2018
My kitchen is so small and has almost no storage space. Do you have any creative solutions to get more storage space without taking up much space? Thanks! M'Lynn
on Dec 09, 2018
My small kitchen doesn't exactly feel like the heart of the home. There is a smallish bay window area adjacent to kitchen and the table tends to make walkway cluttere... See more

Carolin Mancebo
on Aug 24, 2018
Hello, I live in an affordable housing. My kitchen is a good size kitchen but storage is a HUGE issue. The gas pipe is outside of the wall, right behind the stove and... See more Anne-Marie Sherwood
on Nov 01, 2018
My cabinets have a brown wood edge and no door handles. Other than the face of the cabinets, the rest is fine. It is just the bland, uninteresting face of the cabin... See more Lad8536171
on Sep 08, 2018
These cupboards have a plastic type finish and it is staring to peal off and I wondered if you could use heat to remove it and them paint them