Answered
Hi guys, so since you are all so creative I thought you might have an idea for my kitchen. We have a tiny 800 square foot home and out kitchen is one of the smallest rooms in the house. I need lots of storage so I put an old bookshelf in the kitchen for just a little more space. I also want to do something with the back splash just for now as we dont want to do a full kitchen remodel quite yet. Does anyone have any Ideas? Our kitchen is probably the ugliest room in our house, yet I spend the most time in there, lol.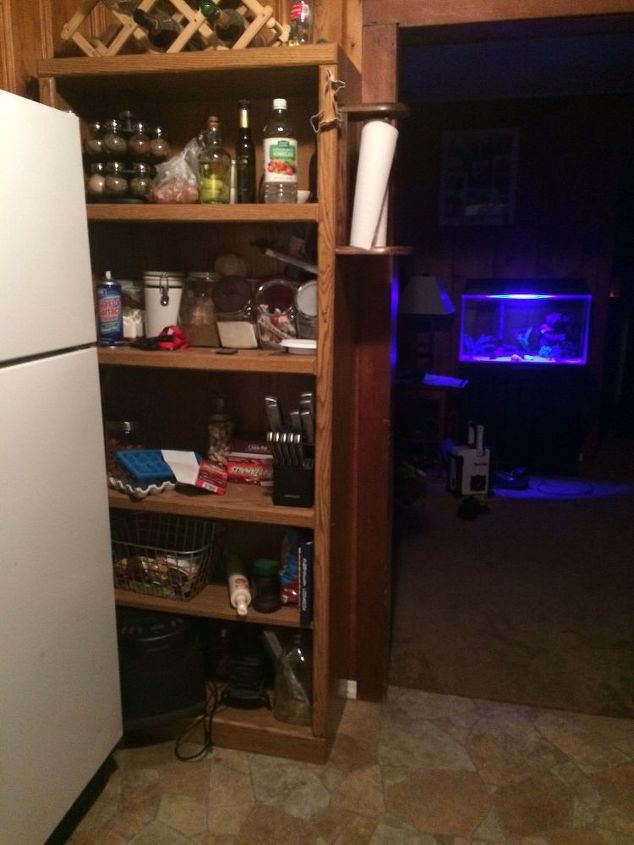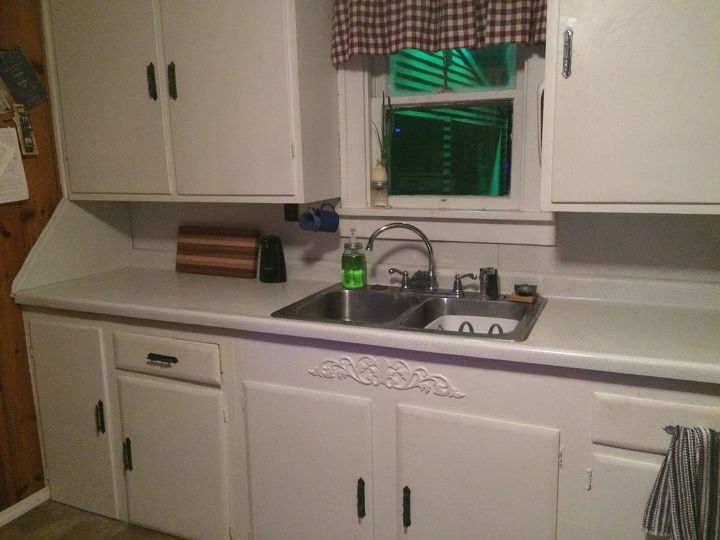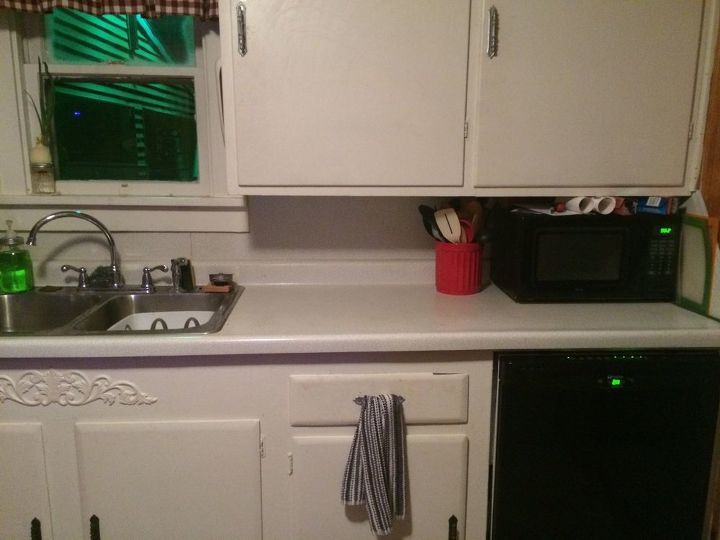 Related Discussions Smi19247767
on Jun 21, 2018

Kerry Veen
on Mar 22, 2015
We have decided to paint our kitchen cabinets, but need to know which works better. Chalk paint or Rustoleum's kitchen cabinet kit? If you have used either your opini... See more Jacqueline Phillips
on May 03, 2017
They are good quality so I don't want to replace. K. Petersen
on Mar 12, 2019
The choice seems to be between restrain or paint the oak cabinets. It needs to fit in with the rest of the house which has oak trim everywhere. I want it to look upda... See more Shelley
on Jan 15, 2018
Update an oak kitchen. I don't want to paint the cupboards. Would like new counters and backsplash. Kathy
on Jan 23, 2019
i have a stainless exhaust hood in my kitchen and would like to cover it in wood to warm up the look. The top part is covered in tile,( under the wreath) Any suggest... See more