I need help organizing my closet. I am a renter... Answered
HELP!!! I have the left side of a walk-in closet. I also have clearly become a clothes junky! From bags to shoes I have it all.
However, since I share the space with my mom I MUST get it under control ASAP!
I am NOT a neat freak but I want to blow her mind and get it together for my own SANITY!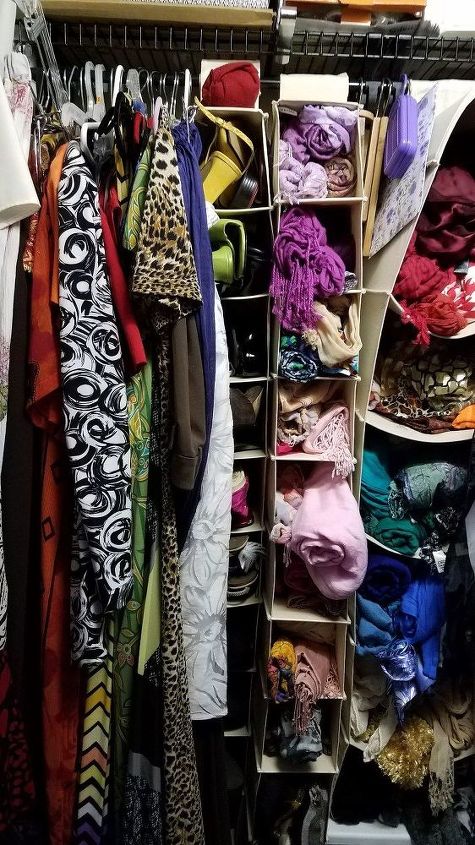 Here is my attempt at organizing my scarves, shoes, and clothes.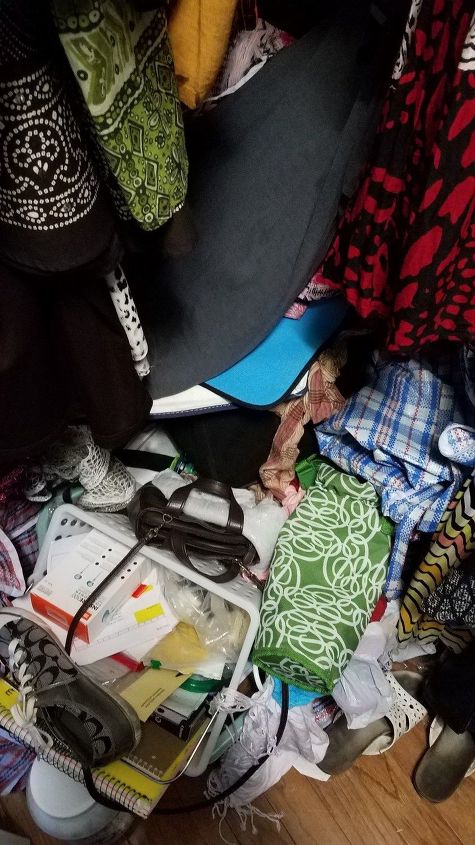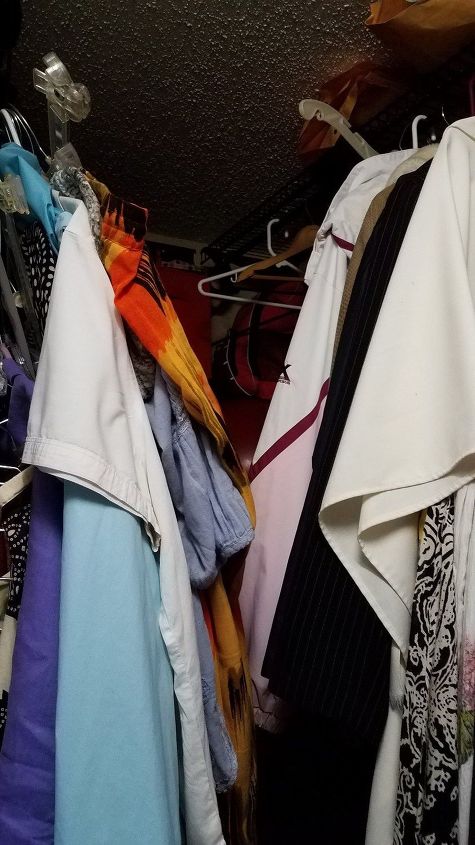 Here is the rest of my half of the closet.
Related Discussions

Culpepper Carpets and Interiors, Inc.
on Mar 26, 2012
Just turn them upside down and open them, then insert a roll of paper towel and tada, you have yourself a brand new paper towel holder that is not only beautiful, but... See more

Lisa
on Nov 06, 2021
Hello!I'm looking for a way to make this more organized. My boxes are flimsy. They are fabric storage boxes. Is there a way to make them stiffer or should I get new... See more

Lin R
on Jul 27, 2012
Can any of you crafty people out there think of a way to make a non-toxic and nice looking pill box holder? I need something with compartments large enough to put al... See more Hbu49146064
on Sep 10, 2020

Jenilynnecook
on Nov 17, 2020
Get more storage for my makeup & hair products? I saw where I could use a shoe organizer, but I want to have it right on the side of the cabinet. How can I attach to ... See more Julie
on Jan 18, 2015
I've seen lots of pictures of people hanging folding chairs and bar stools on walls for storage. What kind of hooks are being used to hang these? Not looking for deco... See more Sandy
on Sep 20, 2015
I am turning this old tackle box into a beautiful wine cooler. I am struggling with the best and most attractive way to insulate the right side of the cooler (to hol... See more