 Answered
My yard is clay what can I do? We don't want to put a lot of money into fixing it. We have a grassy yard but in the summer heat it drys and large cracks.
Related Discussions

Abby
on Nov 29, 2021
How to grow ginger in water?

N'neka
on Jul 07, 2014
I had my wooded backyard cleared of all the small trees, ivy and brush. I want to till it so it will be suitable for planting, but there are a lot of rocks and some s... See more Bubbles
on Mar 16, 2018
I have the ugly side of the fence with all the metal posts. My neighbor has the pretty side with no posts. I hate looking at the posts from inside the house and when ... See more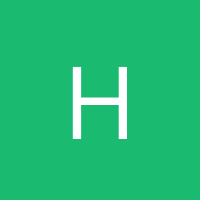 Heart344
on May 20, 2017
My yard boarders my two neighbors, they park all their cars in the back yard boarding my back yard and deck. I feel like I'm tail gating all the time no privac. No... See more Gau21399145
on May 15, 2018
One corner of the back yard is shaded and nothing grows there. We're wondering whether to add patio stones and make a little sitting area, and we're open to any other... See more
Rochelle Phelps
on Sep 06, 2014
Last week, I had anchors installed in my basement wall and they had to dig a trench parallel to the basement in my backyard. So now I have an 18 inch wide by 20 feet... See more

Kara Marie Fuselier
on Feb 05, 2018
Where can i buy back yard rocks/firerocks for space filling and fire pit cheap?How do fire glass chips work?