I've got to reorganize my yard ... open to suggestion Answered
I've been whining about how bad my yard looks this year. The lawn looks worse than ever and some of my early spring bulbs did not bloom. Had lots of rabbits and squirrels in the yard .. wonder if they are the culprits? Anyway, I was talking to a contractor about removing some trees along the side and back of the house and looked around then I took some pictures of my yard. It's not *that* bad. I still have some cool things in there and I think I just need some structure ... pull the bed out to give up the struggling bermuda ... it might be liveable ... Suggestions??
To the left of the house, I have a full sun bed. Currently, I have a seemingly healthy rhododendron, various azaleas, a couple of forsythia and a semi-ring of fire power nandina. Daffodil, Gerbera Daisies, Gladiolus and stella doro come up in this bed. My crocus and a couple of other spring flowers I'm used to seeing did not appear this spring. I also have a couple of hot pokers that have barely appeared over the last couple of years (only put up the leaves) and a bunch of small irises near the steps. Everything else is shaded with the exception of the bed around the mailbox. I've loaded that up with all kinds of goodies as well.
*Sigh ... hello, my name is Teresa and I'm an amateur gardener ... lol. Help?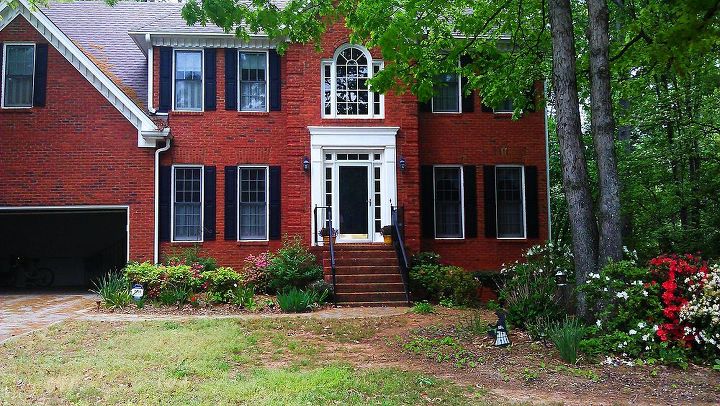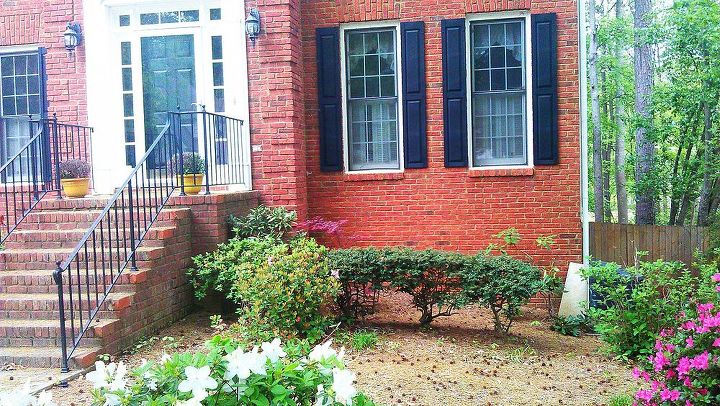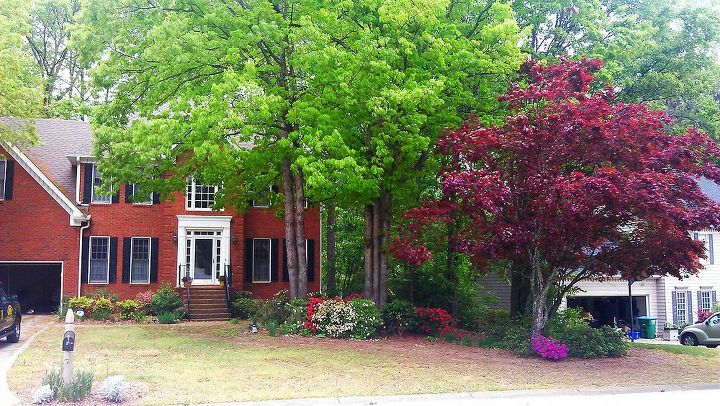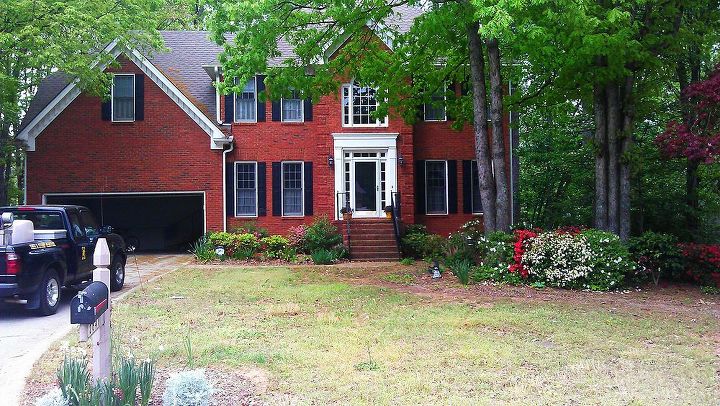 Related Discussions

Abby
on Nov 29, 2021
How to grow ginger in water?
Kathy
on Jul 31, 2017
My most beautiful hibiscus is growing right behind where my gate swings open and when it's in bloom, it gets mashed when the gate is opened. I would like to change it... See more Sandie rock
on May 02, 2017

Jackie Byrd
on Nov 04, 2016
Just moved into a new home. There was a huge thorny bush dragon devouring the mailbox. I slayed the dragon but it is trying to rise up again. How can I make sure it's... See more

Sherry Kurtz
on Feb 23, 2015
We have the worst neighbors ever! They complain about everything! They hate dogs so they complain every time our dogs bark one time (not exaggerating) they have fabri... See more

Amy Ward Stanley
on Jun 10, 2013
grass will not go because of the pine trees. Any thoughts or ideas would help me so much. Sent from my iPad

Jean Blakeley-Cook
on Feb 18, 2015
I have 3 large dogs in a backyard. They wrestle non stop and have literally either trodden down every blade of grass, dug it up or, in the case of shrubbery, chewed i... See more