Need some garden ideas for this material



Answered
Okay I have some very old chandelier material I want to use in my garden.
Would like some ideas on how to clean it and what you would do with it.
Full chains are about 24" in length. Largest octohedrons are a bit bigger than a quarter, smallest are dime size. They are connected with a brass link and all pieces have a hole drilled through top and bottom.
They are glass unfortunately not leaded. I have 50' to 60' to play with. I was thinking of incorporating some of them into a rain chain or two.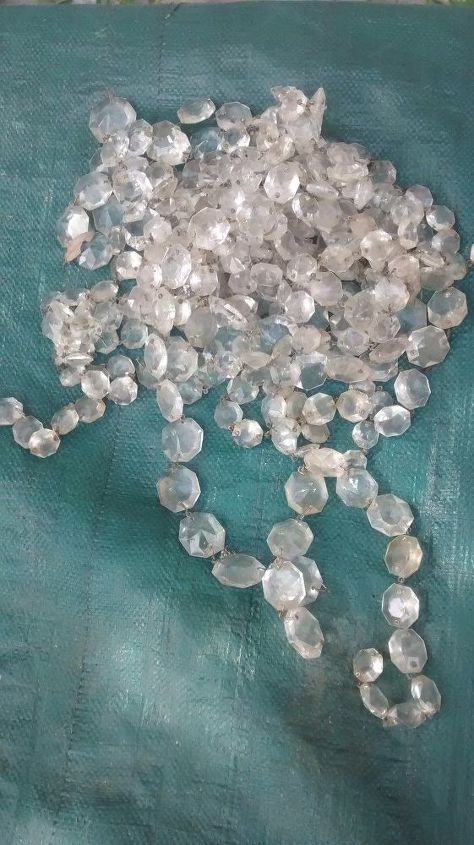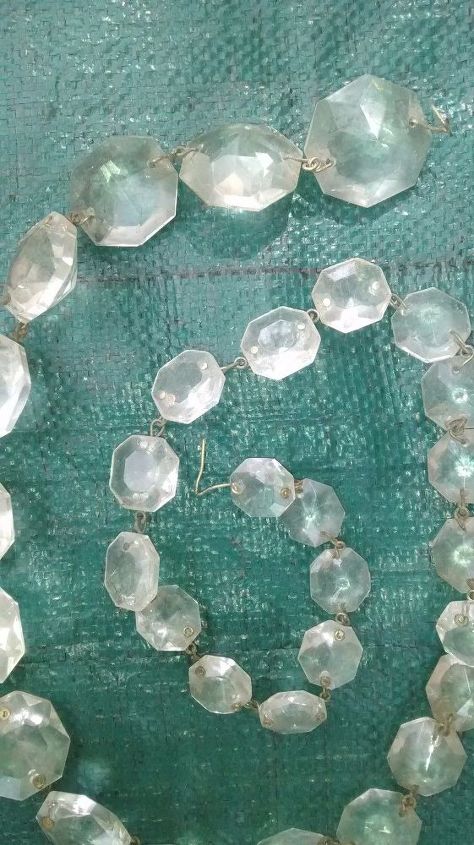 Related Discussions
Susan F
on Mar 23, 2015
16 oz aluminum beer cans with screw on top. For outside patio and garden. See pic.

Cyn R
on Oct 05, 2014
I have this well made wine rack I came across next to dumpster. I had to take it home because I know there's potential for it to be something awesome. I just need a l... See more

Donna
on Jun 09, 2017
Goo

Carla Harris Bourg
on Jan 20, 2016
I do volunteer work for the Salvation Army and we get tons of earrings and so many do not have matches. Does anyone have any ideas on crafts that we could do to repur... See more

Jodi
on Mar 09, 2015
I have several that we use for pop cans to be crushed and tools I have hidden in a closet. What other uses can people come up with? I'm winding up with lots of these ... See more

Lynnette
on Jan 04, 2017
I've been hanging on to these huge 2 quart pickle jars FOREVER. They're taking up ALOT of real estate in my kitchen cabinet. Since my creativity has gone kapoot I nee... See more