How do I get rid of hay weeds in my garden?



Answered
Hay , to use as mulch to help get ride of weeds now have hay weeds, ?

Related Discussions

Abby
on Nov 29, 2021
How to grow ginger in water? Mary R. Sikorski
on Jul 29, 2017
I have screening between the floor and foundation. Can not see if they have a hive. So spraying does no good since they still keep flying through the holes in screen.... See more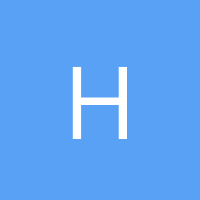 Harri
on May 15, 2016
How do I get rid of asparagus fern in my garden? It's invading my pacasandra and lillies! Kathy
on Jun 19, 2017
I dig them out with at least 3-4 inch roots and they keep coming back Johanna
on Jul 07, 2018
I tried weedkiller, boiling water, vinegar. Dandelions and grassen keep coming back almost instantie after removing them. Jne24439657
on Jun 08, 2017
We rototilled our vegetable garden and found click bettles. Click bettles hatch into wireworms and live from 2-6 years, then turn into click bettles. Quite a cycle th... See more