How can I stop my huge tortoise from eating all my plants? Answered
We have a HUGE tortoise. She is now almost to heavy for me to pick up. She comes out and eats my plants just above ground level. Is there any sort of natural repellent that wont harm Shelly the tortoise please?

Related Discussions

Abby
on Nov 29, 2021
How to grow ginger in water? Lynda
on Sep 20, 2019
How can I get rid of gnats? They are eating my angel wing begonia. Maggie
on May 01, 2017
The deer are eating my phlox before they even get to the blossom stage. I've tried deer begone, and sprinkling with cayenne pepper to no avail. Any tips , other than ... See more

Amy Dionne
on Dec 30, 2019
My two rabbits love the challenge of getting to my houseplants to eat them. One especially is good at climbing. I don't want to put a lot of holes in the ceiling to... See more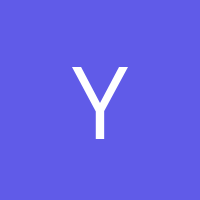 Yvonne
on Apr 03, 2018
I use potting mix with fertilizer in it and have a great deal of pots. My dog every day goes from pot to pot eating dirt through out each day. Last year she started h... See more
Anja Deering Swinson
on Apr 18, 2017
What can I do about the deer feasting on my hostas? They literally destroyed the hydrangea plant I 'babied' for almost 4 years, and chewed my hostas to stubs typecas... See more

Frances Washington
on Sep 07, 2019
Something is eating the leaves of my cannas. Had canna in my yard NEVER had a problem. Looks like they start at the new leaves