What can I spray (or sprinkle) on to the soil to deter rats?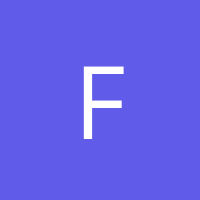 Answered
I have planted out various seedlings in my "container garden" and have suffered from repeated visits from a rat who proceeds to dig up the seedlings and/or dig holes in the soil, thus making my hither-to successful gardening effort almost worthless.
I have tried various herbs, chipped hot peppers, rat bait - which I do not like to use because I have free-range dogs and chickens.
Any suggestions welcome! (By the way, I live in Barbados.)
Related Discussions

Abby
on Nov 29, 2021
How to grow ginger in water?

Sharon Bobbins
on Jun 06, 2017
The birds are eating away at the lowest bricks surrounding my front door. I bought an owl to detr them but that hasn't solved the problem. I need help' Sandra
on Jun 19, 2018
I bought 4 big flower pots and not enough soil,any suggestions for substitute other things?

Cornelia Schott
on May 03, 2015
This planter is 18" wide and 32" high. What do you put inside this container so you do not have to use so much soil? Empty water bottles?

Mary Elaine Shean
on Aug 03, 2019
How can my garden soil overcome an area where some Roundup was sprayed? Phenonw
on Feb 26, 2018
What can I use to add zinc to my soil, besides used coffee grounds? I think adding enough of the used grounds would also add acid which I do not need. Maybe I could... See more