What is this and does it sting?



Answered
This is one of many bees that have been swarming around our backyard.... What are they, do they sting, why are they swarming in one particular area and close to the ground? Do they nest in the dirt or grass? they look and act very intimidating, but havent stung. Im afraid they will! Help!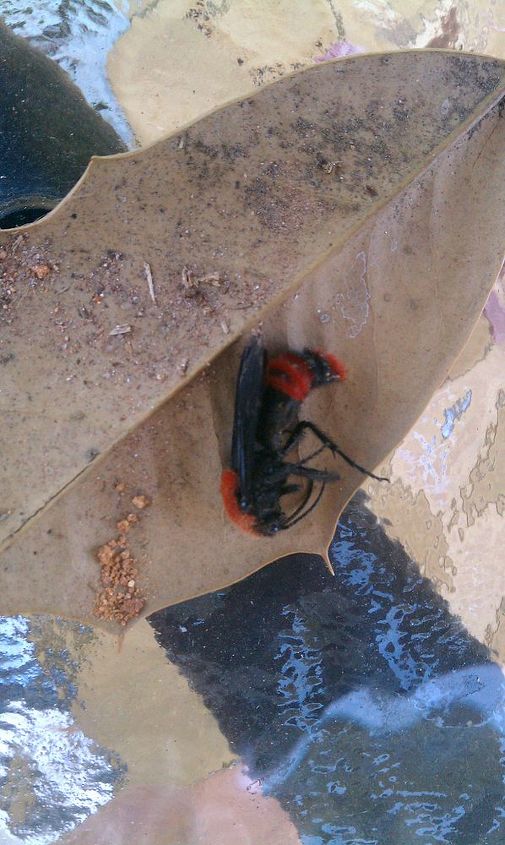 Related Discussions

Abby
on Nov 29, 2021
How to grow ginger in water?
Kristen From The Road To Domestication
on Feb 25, 2015
What is your best tip for getting rid of stinging nettles? I was doing some gardening yesterday and stepped in a patch of them - my foot is STILL tingling! And my poo... See more

Lorrie B
on Jul 07, 2013
This is a picture of my flowers and the damage...I've also noticed brown spots on some of my other plants... Thanks for your help!

Kristine Kipphut Darmohray
on May 30, 2017
we have so many flies around our azaleas and other shrubs. there are no dead animals, no animal feces. they congregate mostly around the shrubbery, but unfortunatel... See more Jea10304098
on Jun 26, 2017
be having any roses in a long time. HELP!!! Gle22504719
on May 29, 2017
i am allegric to poison oak. My neighbor has a poison oak planted where my property end and their property immediately start. I can't work in my back yard. Yes I co... See more The27222426
on Dec 30, 2017
have a large number of pots containing pre bonsai trees of many varieties and noticed this morning when removing a tree from a pot that there were grubs possibly "cur... See more