Are these slings replaceable? Answered
My sister has a garden/yard set that she loves and it was not an inexpensive set. She has had it for some time now and the fabric is in need of replacement, if it can be replaced. Please have a look and let me know if any of you have replaced the slings on this type of furniture and, if so, how did you got about it. I think it looks like you pop the cap off the ends and then one would have to assess how to affix new (maybe Sunbrella) fabric. She lives in the South and I live in the Northeast, so I have not see them up close but I have to believe there is a way to replace this fabric. Suggestions on replacement materials are more than welcome. Thanks for all your help.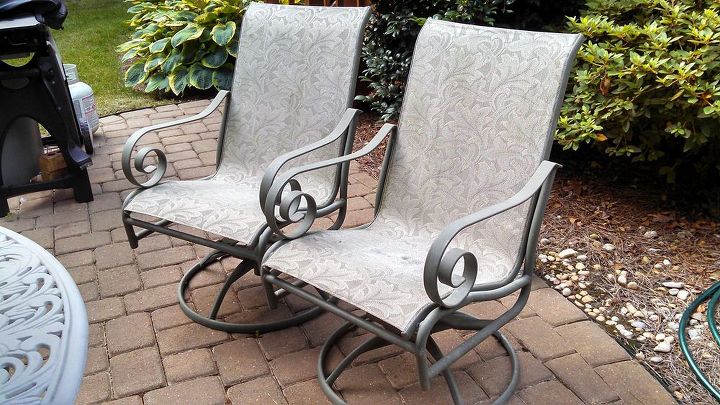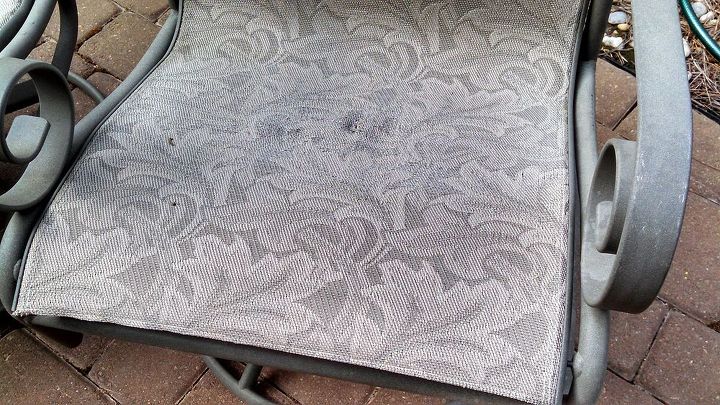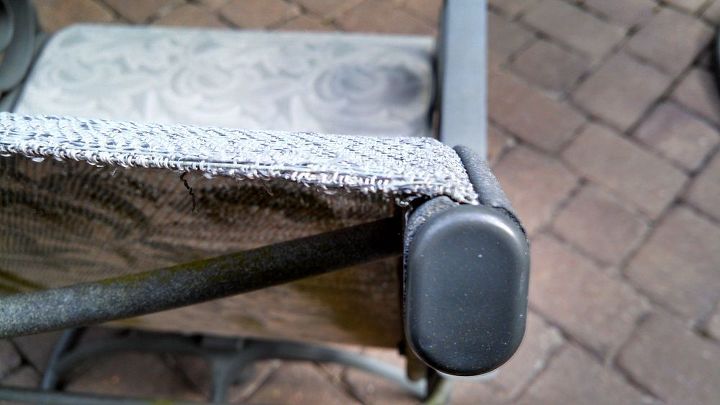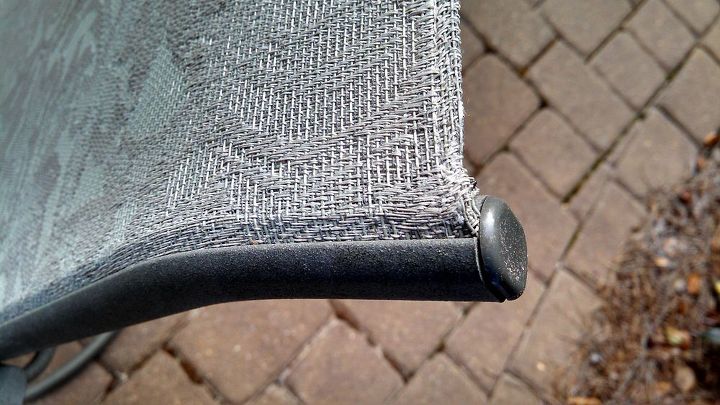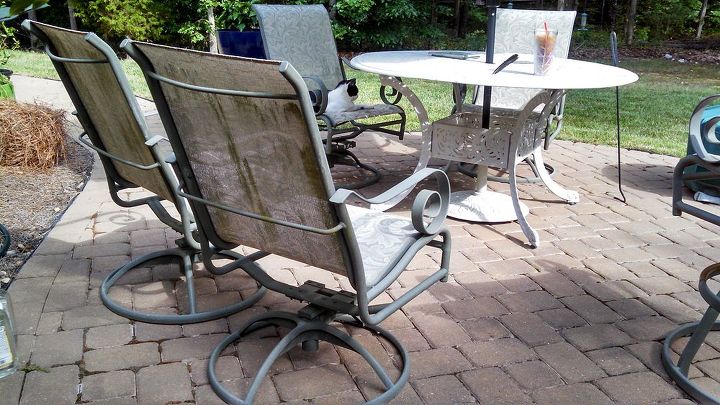 Related Discussions Kathy Wilson
on Jan 30, 2014
We took the old popcorn ceiling off in our livingroom and thought we could just paint it. We fixed some hairline cracks where the joint in the sheetrock are, primed a... See more Nancy
on Dec 30, 2015
I bought expensive outdoor furniture that is now pitted. See photos. It seems to be pitted the worst around the bottom area where it sets on the floor. It seems to bu... See more

Tina Commisso Barbato
on Apr 28, 2020
I bought a wicker sectional with navy blue cushions for my back patio that has unground pool. it will sit in the corner of my pool area with 2 wicker lounge chairs on... See more

Lisa
on Sep 11, 2021
I'd like for my girls to play on our back deck some and want to make it family friendly and comfortable since we aren't able to do a screened in porch anytime soo... See more

Fred
on Jul 25, 2021
I need to know what the part of a patio table is called that the four legs attach to which has a hole in the middle for the umbrella.

Yvonne
on May 02, 2014
I just bought an Ikea outdoor couch frame for $20. ,without the cushions. When I went looking at different stores for new cushions I almost had a stroke at the prices... See more