How do I make this deck useable?



Answered
We moved into this house in March of last year and the owner had supposedly redone the deck the prior fall. He didn't seal it and after some research, I found out this is bamboo decking (which I don't think is something you should ever use in Nebraska!).
Fast forward to this year, and it is completely falling apart. It is full of fiberous slivers. We have a pool and little ones and have had numerous slivers in feet.
We want to find a cheaper solution that tearing it all out and redoing it. Any suggestions? Is there something we can put on top of it? You aren't even supposed to power wash this stuff, so I'm not sure how we will ever accomplish that.
Help!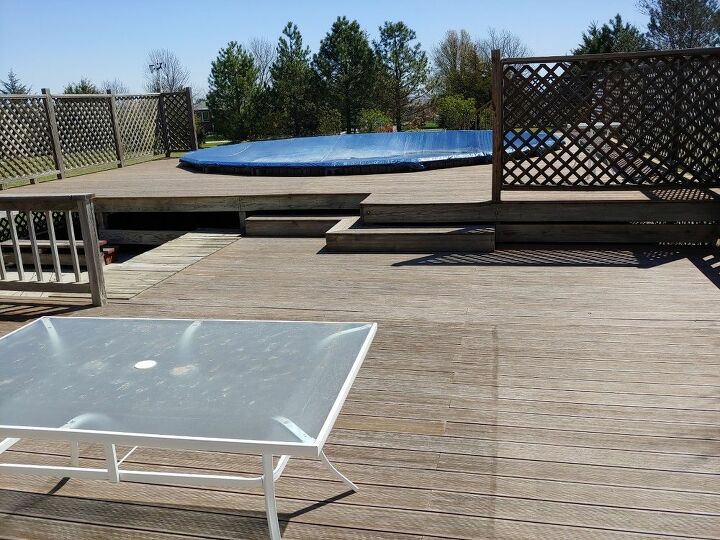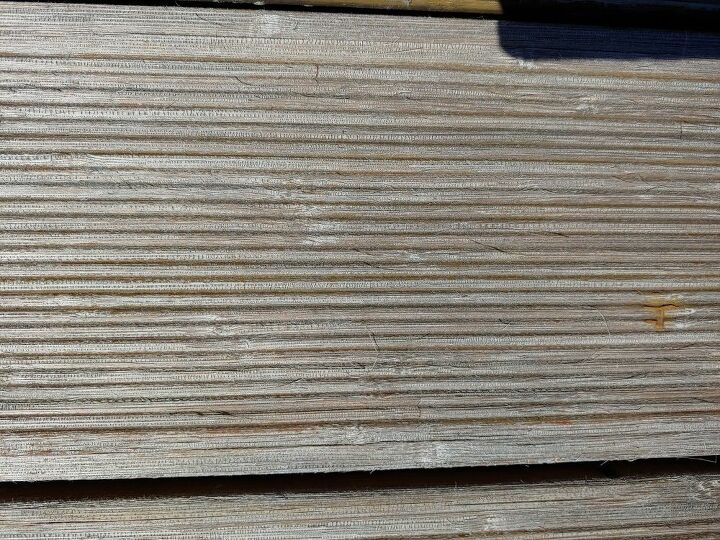 Related Discussions

Lisa
on Sep 11, 2021
I'd like for my girls to play on our back deck some and want to make it family friendly and comfortable since we aren't able to do a screened in porch anytime soo... See more Debbie
on Jan 04, 2020
Looking to make a camping chuck box for my Coleman stove on top and dishes,utensils etc inside.

Robin Macdonald Hill
on Feb 21, 2015
As we all know New England is getting hammered with snow this year! And I had so much snow on the deck that I had to use the snowblower to get it off. I'm anticipatin... See more Rlo24384176
on Jun 20, 2017
The deck was properly prepped, cleane with the proper cleaner and the deck over just will not stay on the wood. What do I do now? Gk
on Apr 04, 2019
I am putting up a new 10 x 10 outside dog kennel. I need to place it on a "floor" so the dog can't dig under the wire fence kennel. I can use cement sidewalk blocks b... See more

Brenda
on Jul 01, 2019
how can I build a Deck with pallets and put rails using pallets for a trailer