Answered
My sister has some plants that she thinks came out of some dirt/mulch that she bought from a local place that sells truckloads of dirt and she or I have no idea what it is but all I can think of would be "Alligator Flag''. I will give several pictures so you can see it up close as well as the root system! She has no idea if it flowers or not since she just got the dirt recently and it's coming up in several of her potted plants. Any ideas???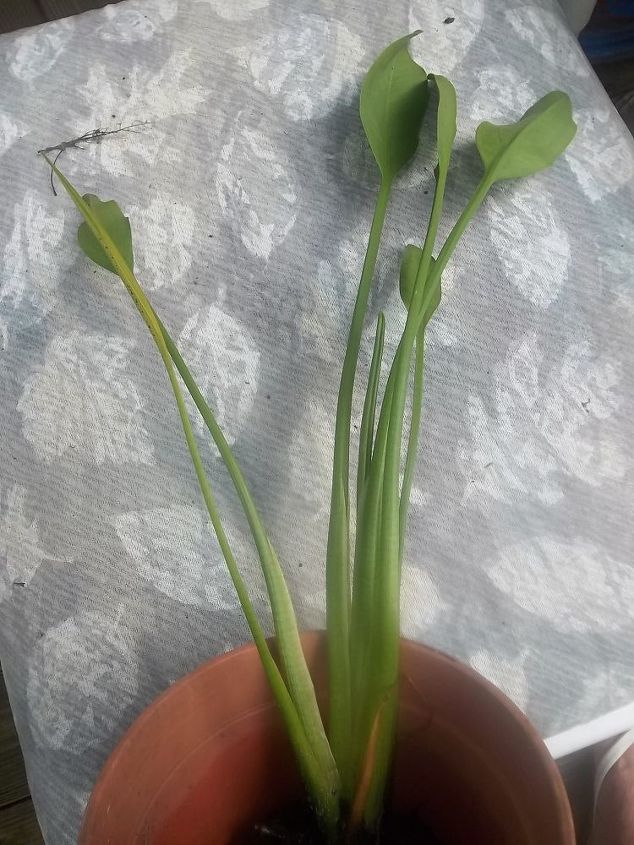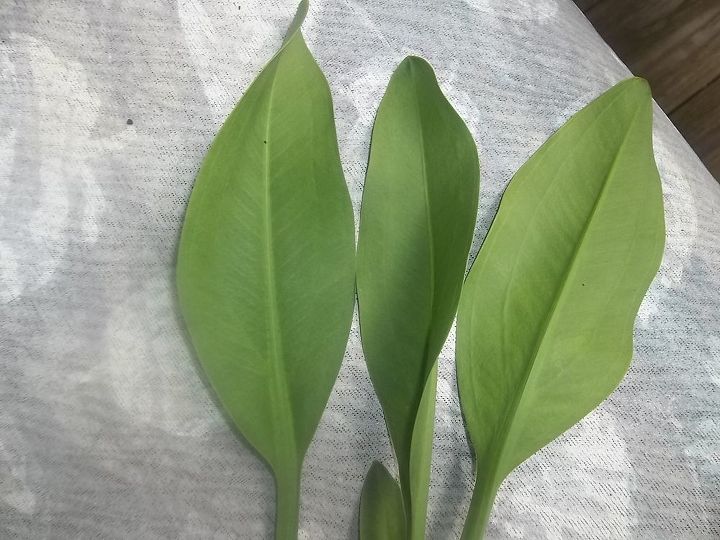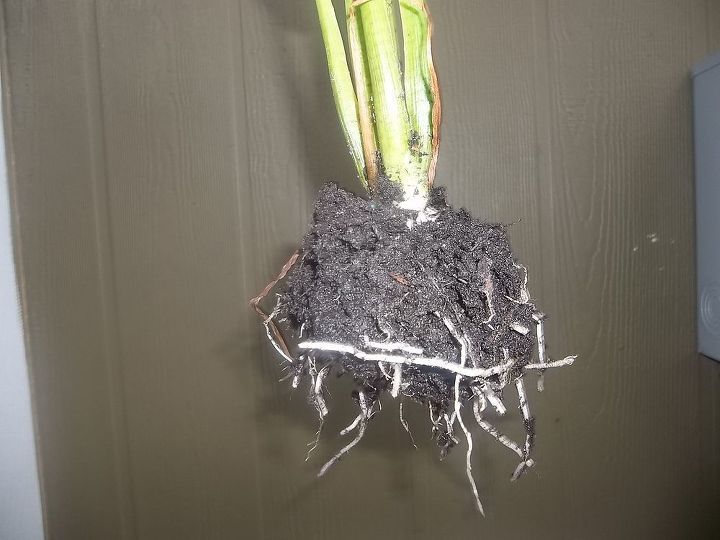 Related Discussions Jayme
on May 06, 2013
A few months ago I decided to try to get the hard water line out of my toilet bowl.. I used an SOS pad (steel wool with soap). I did get rid of the hard water line f... See more

Cathy Wansing
on Feb 25, 2016
We purchased this home a couple of months ago. We basically bought it for the land and the "guts" of it. It needs A LOT of updating. One of the main things that bothe... See more Ray
on Feb 27, 2012
My garage floor has recently developed some significant cracks and I would like a professional to diagnose the problem and options to resolve it. I am wondering what ... See more

Marlene
on Feb 26, 2016
I would like to hang it on a wall. Melanie N
on May 07, 2013
When I bought my 1880 Victorian home two years ago, I grumbled about the invasive climbers the previous owner had planted to grow up the porch (a wisteria and a trump... See more

Barb
on Feb 26, 2016
I have tried everything and can't get an plant to grow. There is just so many rocks. What can I do to have a flower bed of flowers and plants? I would appreciate any... See more

Diane
on Feb 26, 2016
I want a finished, professional look to my wall, but the baseboard heating protrudes from the bottom of the wall.