anyone know what kind of vine this is?



Answered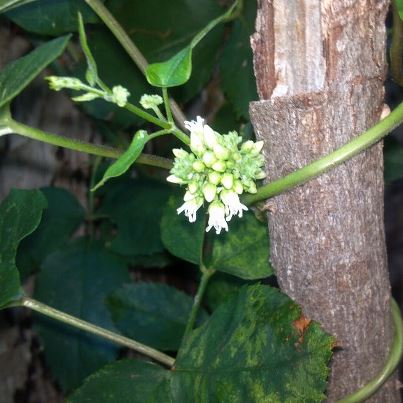 Related Discussions

Jeanne
on May 28, 2014
I have several of these volunteering in various places this year. I don't know what it is and it hasn't bloomed yet. In the picture it's the leafy green one in the mi... See more
Clem Seeb
on Sep 06, 2019
just moved into a house. after about a month, there was a collection of solid droppings stuck to the wall over the dining room door adjoining the conservatory. I clea... See more

Kim S
on Mar 27, 2017
Does anyone know what kind of tree or bush this is? It's growing in a planter, which makes me think I may have planted last fall.(This discussion is now closed)

Sunush
on Sep 16, 2014
This one is growing under the tomato plants. So far there have been no flowers. Can someone identify this plant?

Kathleen Mccarthy
on Mar 05, 2015
I'm buying a new house, built in 85, these are the cabinets in the house. I'm trying to make my house beachy and the yellow tiles are ok, but the cabinets suck. I don... See more

Kenneth
on Jul 24, 2012
Kitchen pipe is not clear but have a bad odor coming from the drain pipe Elaine 82
on Oct 17, 2014
This a copper pot with hinged lid, like a lunch box I bought it but do not know what it may have been used for or why it was made. Any ideas?