At a stand-still with my DIY headboard


Answered
We just "upgraded" to a king bed (or should I say mattress and bed frame) and I had a vision for a beautiful rustic headboard made out of reclaimed wood- for which I blame Pinterest, making me think I'm crafty. With my budget, I knew doing it myself was probably the only way to achieve that look anytime soon. So, coming across the reclaimed wood was the easy part. However, the 5 wood "panels" I have are vertical and every single DIY headboard online from wood is horizontal. I have connected the five panels together unsuccessfully and now I'm starting at square one. Any ideas on how to connect the wood panels more securely? And when I get them together, how do I build a frame around them and legs to attach to the actual frame. I've included a picture of a couple panels separate from each other, to give you an idea. And the 2nd picture shows how I attempted to attach them. The fronts of the panels are flat, so the horizontal pieces of wood on the back were the main problem when I tried to attach the panels, because the vertical pieces of wood weren't connected, only the horizontal pieces on the back. Sorry, if this is confusing, but I've tried so hard to use any ounce of "DIY" in my blood. Thanks for any suggestions or help you can offer!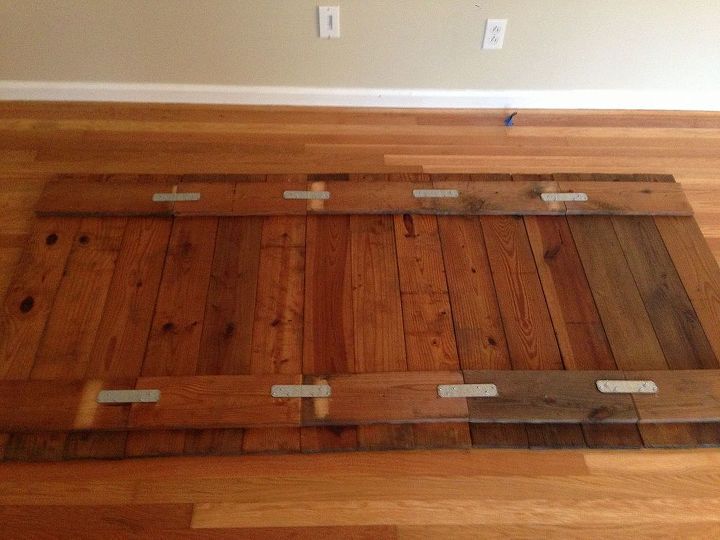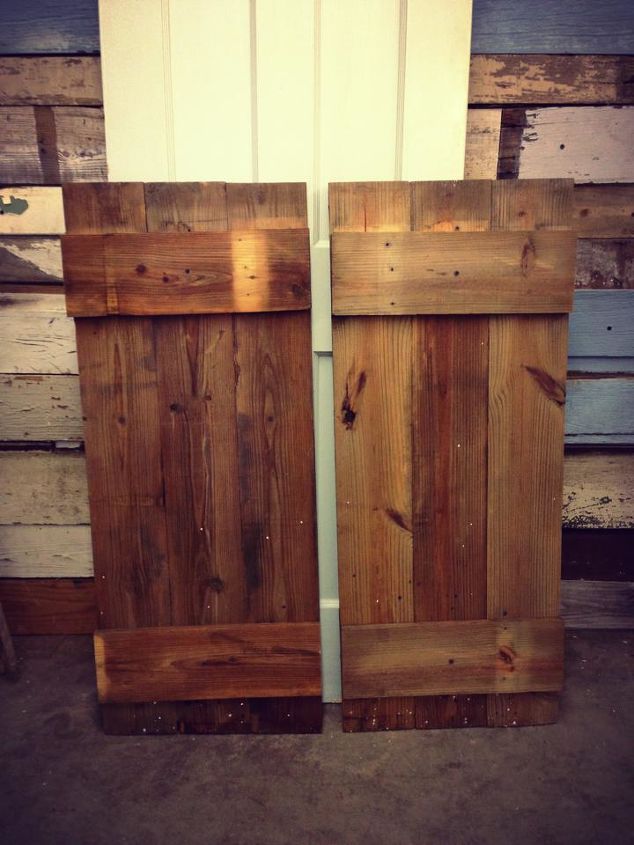 Related Discussions Maryhutto
on May 29, 2018
I have changed my bed from a waterbed to a regular mattress and base with frame. I still want to keep my old headboard but it doesn't fit my new frame. I would like t... See more

Myssah Lee
on Aug 07, 2018
I'm looking for innovative and inexpensive ideas for building a platform, frame and headboard for an 18" tall queen sized air mattress and I want to build in the lamp... See more

Bernice H
on Mar 25, 2017
We got this headboard at rehab store. A bargain. Hubs sanded,and painted with rustoleum, a coat of primer, coat of white and then a clear gloss coat. We waited in bet... See more
Sharon L. Ramsey
on Mar 08, 2018
I have a beautiful & expensive Ethan Allen Country French, king size, wheatback headboard & footboard. I'm downsizing to queen size & want to use my king. Is it po... See more

Judy Rund
on Nov 21, 2017
It need to be light weight. I just want something to help make not look like I am living in my travel trailer.

Sherry
on Oct 13, 2018
Hi, I have a challenge if anyone is up to helping me with ideas. I sleep in a hospital bed and everyone knows how ugly they are. The head and footboard are metal to... See more Suesage66
on Oct 29, 2019
Has anyone done this to keep the heat from going out through the walls ..old house ..single brick walls