Answered
This is a blanket chest i made out of %100 recycled pallet wood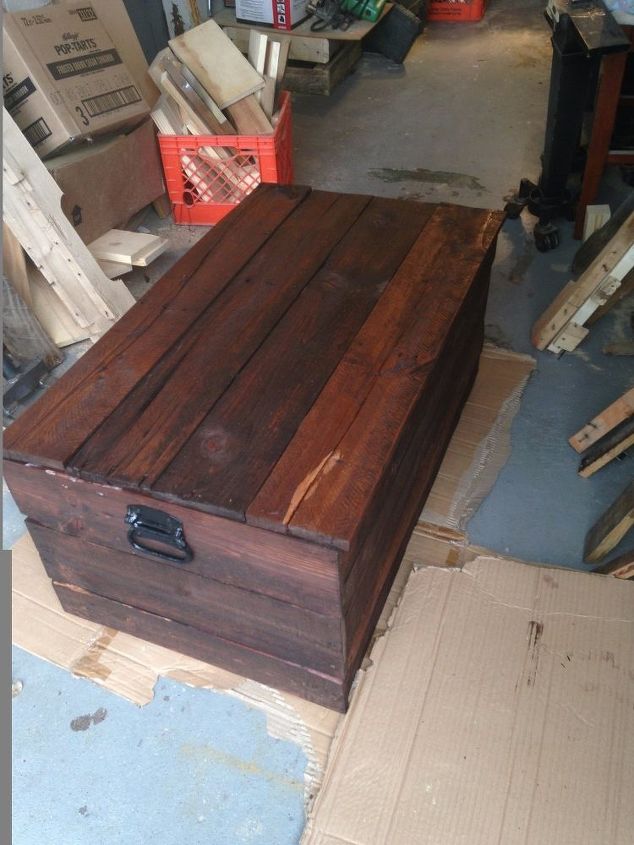 I cut and took all the nails out of all the pieces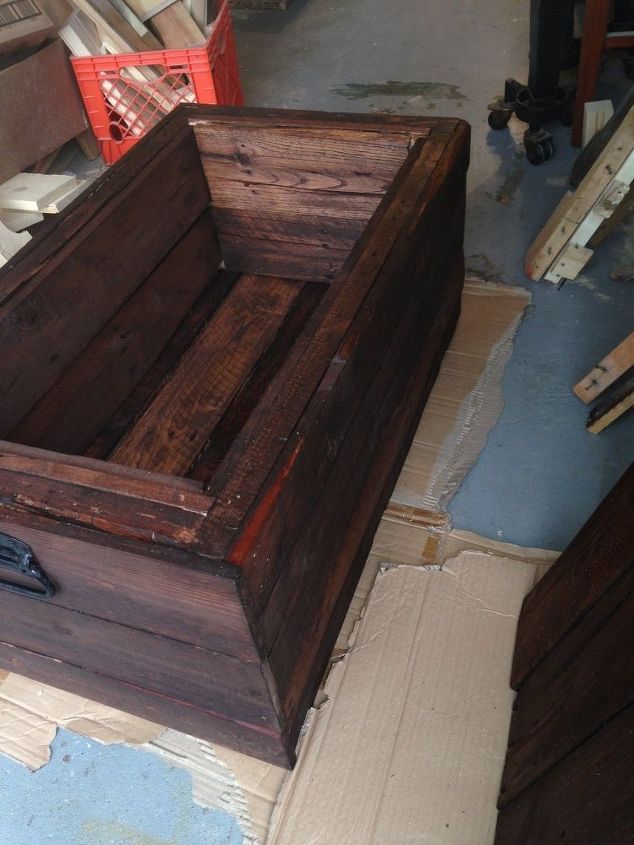 Then i sanded and stained and added the hardwear
Related Discussions Slw21358627
on Jan 04, 2018
I have half a dozen Karl Forester high reed grasses at the top of my hillside in the back yard. I debate every fall if I should cut them back or not, this past year ... See more Jude G
on Jan 04, 2018
Can someone give advice on how to clean quartz countertops to rid them of hard water stains? Pat
on Jan 04, 2018
I need ready made 11 inch free standing shelves. Where can I buy them? Any suggestions? It could be crates or anything to hold canned foods just so they're only 11... See more Emma
on Jan 04, 2018
I love Lavender packets in my drawers but the smell doesn't last long. Instead of replacing the packet what can I do to bring the smell back or replace the contents?

Gabriella McDowell Dillard
on Jan 04, 2018
We just had a ranch home built and decided to forego the expensive cost of sod. Does anyone have experience or advice on successfully starting grass from seed on a l... See more

Connie
on Jan 04, 2018
Made a "compression vest" for my great-grandson & used sticky-back velcro. The velcro isn't staying on too good, so I tried sewing it on and the needle keeps getting... See more Joffler
on Jan 04, 2018
I'm in Houston and have a large oak tree in the back yard (don't know what kind) under which grass won't grow in an area that mirrors the canopy. I've had it pruned p... See more