Eco-friendly Way of Getting Rid of Bugs?



Answered
Due to all of the rain we've been having, we're getting a mess of bugs. We have a lot of wildlife around and I have bad allergies - so we need an eco-friendly solution. Does anyone know of a some sort of eco-friendly repellent or spray that could handle an array of different types of bugs? Thanks! :)

EDIT (as of 8-10-2013):
The kind of bugs that seem to be "bugging" us vary - but mostly are millipedes and roaches, though I hear that millipedes aren't easy to get rid of. Any powder, spray, etc. will do as long as it's friendly to us and critters outside. :) (We get a lot of birds here.)

EDIT PART 2 (as of 8-11-2013):
We just found Eco Smart at Home Depot? Any experiences with it or thoughts about it?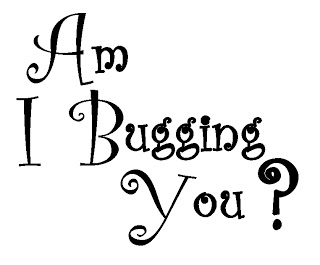 Related Discussions Chami
on Apr 07, 2019
I need a dog friendly way to get rid of the snails. I hand pick as much as I can but it is not enough.My dog is frequently outside by herself, so I don't want her get... See more Sue richards
on Dec 05, 2017 Faye Trent
on Mar 01, 2017
Thanks!!

Danielle Segev
7 days ago
As the title says, my oven smells like dead mouse. I've cleaned inside the oven, taken the oven out, and cleaned the back - the rodent smell is still there. Where is ... See more

Shoshana
7 days ago
Is it safe to clean my oven with ammonia? I know it's a good degreaser, but want to check if it's ok to use to clean the inside and what the best way to use it is. Th... See more

Rivka Hellendall
7 days ago
I've seen differing advice online, especially when it comes to between the tub and wall, and as a seal around the bath. Does it depend on the materials? Any advice fr... See more

Tikva Morrow
7 days ago
Hello everyone. I have an issue with my electric stove not heating up. As you can see from the photo, the one hob (with the pan on) is fine, but the one at the top ri... See more