Electric - 3 prong outlets.



Answered
I'll try to explain this since I am not an electrician. I recently decided to replace all of the 20 year old 15 amp outlets to a nicer color. (the old ones are ugly beige & I wanted pretty white). The electrician suggested I upgrade all of the 15 amp to 20 amp. Most of them are in rooms seldom used. Is there a good reason for the upgrade AMPS?
Related Discussions

Tikva Morrow
2 days ago
Hello everyone. I have an issue with my electric stove not heating up. As you can see from the photo, the one hob (with the pan on) is fine, but the one at the top ri... See more

Rivka Hellendall
2 days ago
I've seen differing advice online, especially when it comes to between the tub and wall, and as a seal around the bath. Does it depend on the materials? Any advice fr... See more Bracha Moskoff
2 days ago
The countertops in my apartment are just cheap laminate. I can wipe them down well enough, but sometimes I get marks like this stubborn coffee ring or at the edge of ... See more

Danielle Segev
2 days ago
As the title says, my oven smells like dead mouse. I've cleaned inside the oven, taken the oven out, and cleaned the back - the rodent smell is still there. Where is ... See more

Shoshana
2 days ago
Is it safe to clean my oven with ammonia? I know it's a good degreaser, but want to check if it's ok to use to clean the inside and what the best way to use it is. Th... See more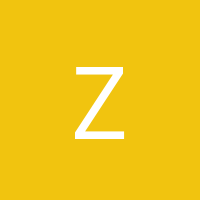 Zach Waxer
2 days ago
Not sure what's going on but there's super low water pressure in my kitchen faucet at the moment. The bathroom sink and shower are fine - it's just the kitchen. Mar6780907
on Mar 15, 2018
I have a lot of ?Gout Weed throughout my gardens and I want to smother them out? Becayse I have so many gardens it would be too expensive to cover them all with garde... See more