Answered
i made this flower wagon out of pallet wood and the wheels came from a wood project that was to be scrap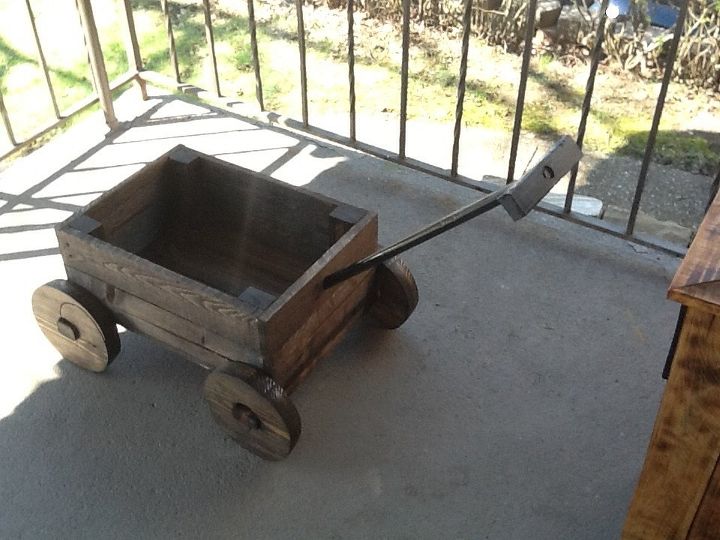 I cut the pallet wood and sanded it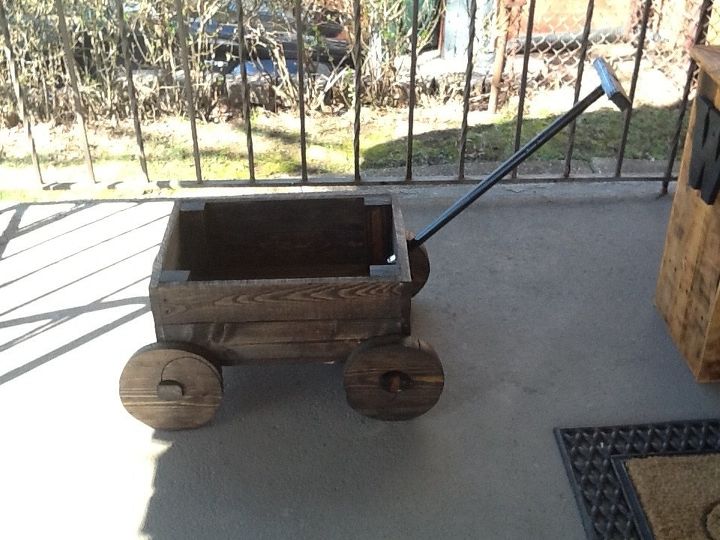 I made the handle out of a old broken broom and a piece of wood then I stained the pallet wood and I sprayed painted the handle
Related Discussions

Kate
on Nov 08, 2019
Unfortunately I created this damage and need to fix it. It's on my Oak window sill ( I'm in Iowa, so may need to wait till warmer weather now that it's Nov). Ad... See more Katerwall
on Sep 18, 2017 Edean
on Apr 10, 2018
I HAVE EARLY 1970'S KITCHEN METAL CABNETS THAT I WANT TO REDO BUT NOT JUST PAINT TO MATCH MY 1950'S STYLE KITCHEN DESIGN.MY WIFE AND I WANT IT TO BE REAL ORIGINAL ANY... See more Tan bee Choo
on Nov 10, 2019
my caesarstone white quartz countertop has yellowed after 6 years from the sunlight through my kitchen window , not due to poor maintenance . Does anyone have a solu... See more Sha3241989
on Dec 08, 2015
Concrete black high gloss or white?

Marilyn L. Norris
on May 09, 2017
I have recently down sized to a manufactured home close to my family. The counter tops are sheet imitation (something). I would like to update in kitchen to something... See more

Sandy Blanton
on Jul 21, 2019
Can quartz countertops be removed from old cabinets and be reused with new cabinets?