Help! grounding wire cut!



Answered
We had some trees cut down and today the stump grinder guy cut the grounding wire that grounded our swimming pool pump. Is this something I can fix myself and if so how? Appreciate your advice.
Related Discussions

Shoshana
6 days ago
Is it safe to clean my oven with ammonia? I know it's a good degreaser, but want to check if it's ok to use to clean the inside and what the best way to use it is. Th... See more Emma Marks
3 days ago
Hi there,Emma here, a young homeowner and DIY enthusiast who's run into a bit of a kitchen dilemma. My gas stove top has decided to give me the cold shoulder - it jus... See more Sarah
Yesterday
I recently visited a friend who had the most brilliant idea for a dish rack: an over-the-sink design that maximized space and efficiency (see picture below). It got m... See more Bobby Reynolds
3 days ago
Hi everyone,I upgraded my old gas stove to a sleek, new glass top one. It's great and all, but I've heard that not all pots and pans are suitable for this type of sto... See more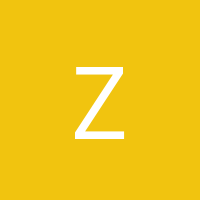 Zach Waxer
6 days ago
Not sure what's going on but there's super low water pressure in my kitchen faucet at the moment. The bathroom sink and shower are fine - it's just the kitchen. Bracha Moskoff
6 days ago
The countertops in my apartment are just cheap laminate. I can wipe them down well enough, but sometimes I get marks like this stubborn coffee ring or at the edge of ... See more Dustin
3 days ago
Hey folks,I've got a dishwasher issue that's flooding my kitchen (literally)!Recently, my dishwasher has started to overflow during its cycle. Water spills out onto t... See more