How can I best maintain my Kalanchoe at work?



Answered
I bought a Kalanchoe for my desk at work a month or so ago when I was having a bad day. I'd like to keep it here but I may have some environmental challenges. I sit near a window but get only about an hour of direct sunlight in the afternoon. I also have the HVAC vent blowing down along the window in my cube. Because of these factors, I moved her (Miss Kalanchoe Prime) to the top of my credenza, directly under flourescent lights. The care tag says she requires a well lit room.

Now that the flowers are fading, I'm wondering if I should do anything. Should I clip off the stems once the flowers are completely gone? Pinch off just the parts that had the flowers? Leave it alone? Also, is the flourescent light too much? I'd really rather have it near the window (like it is in the picture) but I'm afraid the air may harm it. On top of my credenza it may be getting this air as well but maybe not as direct. Or maybe I should just take it home and find something more suitable for the environment here (Requiring low/moderate light and not temperature sensitive)?

All suggestions and comments are appreciated! Hope you all are having a GREAT day!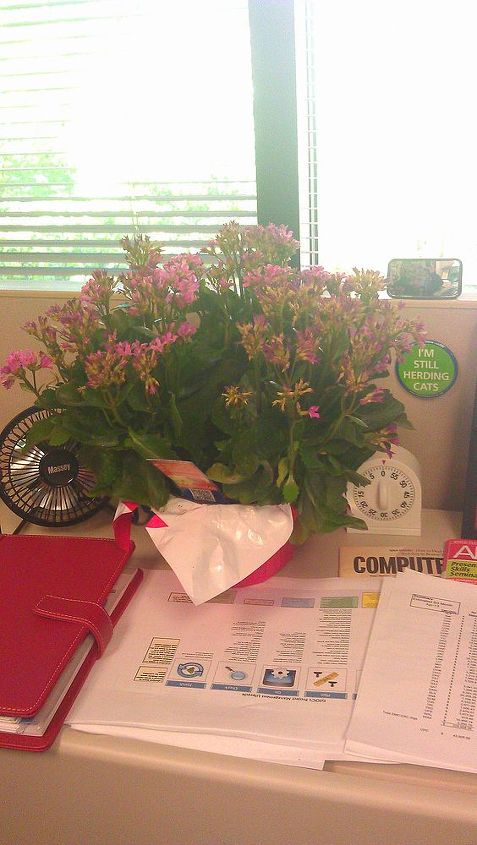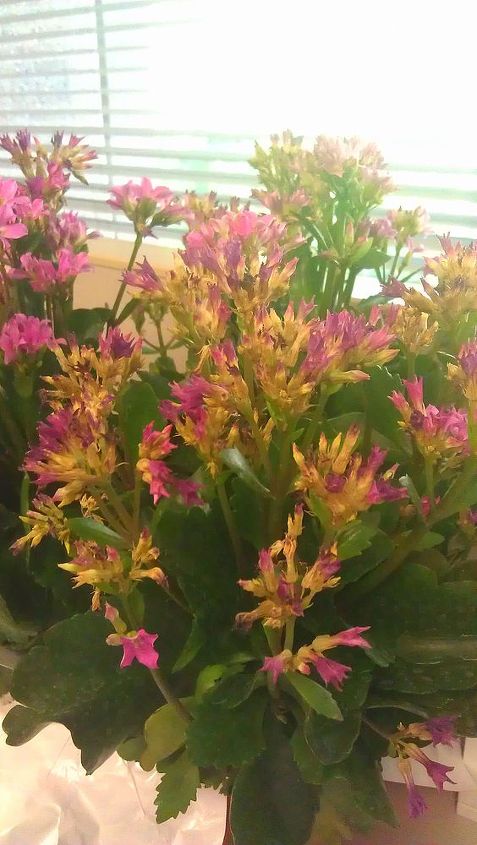 Related Discussions

Alana Ferry
on Jan 18, 2020
I moved into a new office and there is an awesome brick wall but when they renovated the space they ran conduit up the middle of the brick wall. I would like some DIY... See more

Donna
on Dec 20, 2019
Im trying to find out how i can make a loofa to go in my husbands bath handle at one end it has a hole in it for a loofa

Tam 15076171
on Apr 18, 2019
Help my husbands work boots have a horrible cat urine smell INSIDE THEM and when he takes them off his socks and feet smell like this and it is nauseating. I have tri... See more

Jane
on Jul 23, 2019
Hi. My husband and I live in an apartment and the coin-operated washing/drying machines are a floor above us. My husband works outside and comes home wearing filthy/s... See more

Karen
on Nov 21, 2018
I got shutters from goodwill and wanted ideas of how to make them work since they are not wide enough. So far I will be getting two wide boards to secure to the wall ... See more