Answered
I have 2 gardenia trees that always have a problem with aphids and mealy bugs. I have a few ladybugs on them, and I know they will help. But they are infested, and I read that neem oil will not harm the ladybugs.
Related Discussions Ann
on Sep 02, 2018
I've already tried washing in hottest water with bleach. I've tried hot water and vinegar. I've tried soaking in baking soda and water before putting them in th... See more
Nancy Taylor
on Jan 26, 2017
I want to make this huge cinder block garage (that was once used for auto repair and body work) into an art studio. Will do a wall mural, but the floor is impossible... See more Susie
on Feb 18, 2019
I read somewhere that you can use coconut oil as a protective wax for a chalk painted piece. Is this true? I'm tempted to, as I will never spend that crazy amount o... See more

TigerGee Holmes
on Apr 21, 2017 Anita
on Jul 15, 2017
Add some danaetails for your fellow Hometalkers! (Optional)
Susan M. Calvert-Thomas
on Dec 10, 2019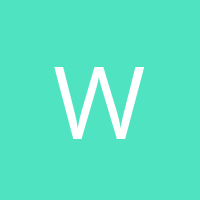 Wendy
on Aug 09, 2019
How do I clean wood with coconut oil and baking soda?