how to break down a retaining wall??



Answered
want to break down the wall that devides the bed roon and living room so i can make my living room much bigger...:)
Related Discussions Heather D
on Nov 06, 2013
Hi everyone! The old, stacked stone & mortar retaining wall we had in front of our house fell down after all of the rain we had in the Midwest last week. As you can s... See more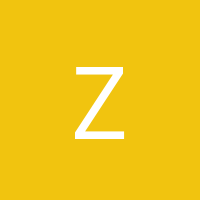 Zach Waxer
3 days ago
Not sure what's going on but there's super low water pressure in my kitchen faucet at the moment. The bathroom sink and shower are fine - it's just the kitchen.

Shoshana
3 days ago
Is it safe to clean my oven with ammonia? I know it's a good degreaser, but want to check if it's ok to use to clean the inside and what the best way to use it is. Th... See more

Danielle Segev
3 days ago
As the title says, my oven smells like dead mouse. I've cleaned inside the oven, taken the oven out, and cleaned the back - the rodent smell is still there. Where is ... See more Candice Cleaver
2 hours ago
Hi everyone,Got a bit of a weird electrical issue at my place. In one of my rooms, there are two light switches that control the same light. The problem is, one of th... See more Emma Marks
2 hours ago
Hi there,Emma here, a young homeowner and DIY enthusiast who's run into a bit of a kitchen dilemma. My gas stove top has decided to give me the cold shoulder - it jus... See more Dustin
3 hours ago
Hey folks,I've got a dishwasher issue that's flooding my kitchen (literally)!Recently, my dishwasher has started to overflow during its cycle. Water spills out onto t... See more