how to stop cats from peeing under bushes Answered
My parents live in Boynton Beach FL and the neighbor's 10 cats use their front bushes as the community toilet. My father is going crazy. Of course, nothing that will kill, just deter them!
Related Discussions Beth
on Mar 31, 2020

Tikva Morrow
6 days ago
Hello everyone. I have an issue with my electric stove not heating up. As you can see from the photo, the one hob (with the pan on) is fine, but the one at the top ri... See more

Shoshana
6 days ago
Is it safe to clean my oven with ammonia? I know it's a good degreaser, but want to check if it's ok to use to clean the inside and what the best way to use it is. Th... See more Emma Marks
3 days ago
Hi there,Emma here, a young homeowner and DIY enthusiast who's run into a bit of a kitchen dilemma. My gas stove top has decided to give me the cold shoulder - it jus... See more Sarah
Yesterday
I recently visited a friend who had the most brilliant idea for a dish rack: an over-the-sink design that maximized space and efficiency (see picture below). It got m... See more Bobby Reynolds
3 days ago
Hi everyone,I upgraded my old gas stove to a sleek, new glass top one. It's great and all, but I've heard that not all pots and pans are suitable for this type of sto... See more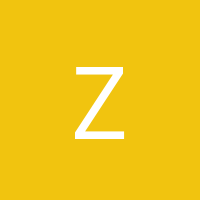 Zach Waxer
6 days ago
Not sure what's going on but there's super low water pressure in my kitchen faucet at the moment. The bathroom sink and shower are fine - it's just the kitchen.