I have bermuda lawn, when is best time to aerate ? Before you scalp down or is it better to wait till grass is green?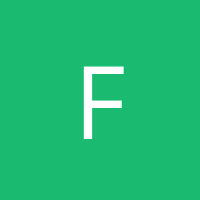 Answered
If you need lime, would it be beneficial to aerate earlier and let lime work into soil & roots before new sprouts start to grow? What lawn aerator do you recommend?
Related Discussions

Amy Poulton
7 days ago
Hey everyone, this door handle keeps coming off on one side. We always put it back, but sooner or later it breaks off again. Any long-term suggestions?

Danielle Segev
7 days ago
As the title says, my oven smells like dead mouse. I've cleaned inside the oven, taken the oven out, and cleaned the back - the rodent smell is still there. Where is ... See more

Shoshana
7 days ago
Is it safe to clean my oven with ammonia? I know it's a good degreaser, but want to check if it's ok to use to clean the inside and what the best way to use it is. Th... See more

Rivka Hellendall
7 days ago
I've seen differing advice online, especially when it comes to between the tub and wall, and as a seal around the bath. Does it depend on the materials? Any advice fr... See more

Tikva Morrow
7 days ago
Hello everyone. I have an issue with my electric stove not heating up. As you can see from the photo, the one hob (with the pan on) is fine, but the one at the top ri... See more Bracha Moskoff
7 days ago
The countertops in my apartment are just cheap laminate. I can wipe them down well enough, but sometimes I get marks like this stubborn coffee ring or at the edge of ... See more Sarah
2 days ago
I recently visited a friend who had the most brilliant idea for a dish rack: an over-the-sink design that maximized space and efficiency (see picture below). It got m... See more