I think this is called an Asiatic Lily. Do I need to repot it? Answered
This is one of my favorite plants and I know it's summer when it blooms. Each year it gets bigger. Can anybody give me care instructions, i.e. when do I need to repot it? Is there any way to extend its short blooming time? What's the best way to "put it to bed" during winter? (I live in Eastern Washington - it gets coooold in the winter!)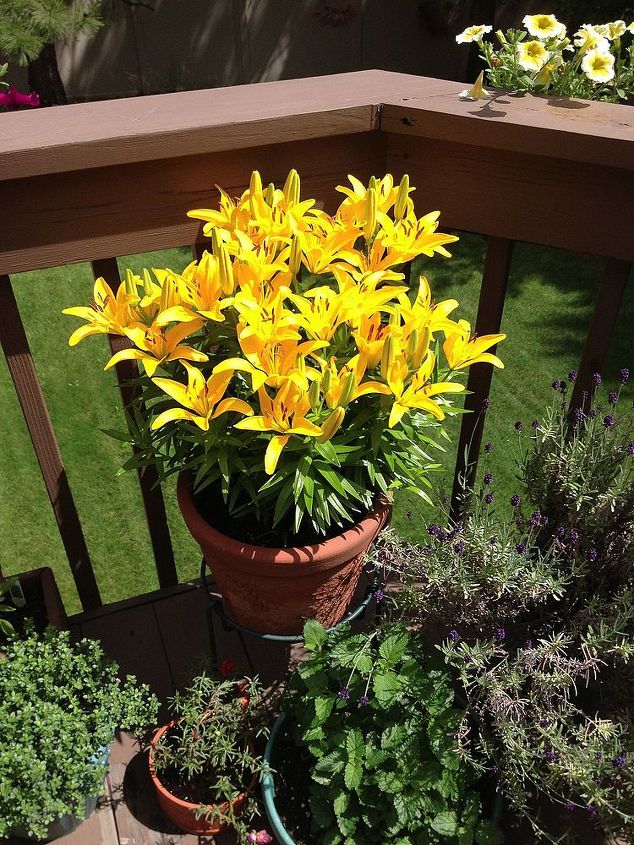 Related Discussions

Amy Anderson@ thesavvystagerinc.com
on Mar 25, 2014
We are having our house painted this spring and I really want to paint the garage doors black. The problem is that the house is west facing and gets blaring summer su... See more Babs
on Nov 27, 2017
i am currently renovating my apt galley kitchen (135"l x85"w) with appliances running along both sides It's badically shaped like an open rectangle but more lon... See more

62q10370829
on Nov 28, 2017
The dresser has 9 drawers & has 5 legs that I want to take off but I want to fix like a wood skirt around bottom. Its bowing in center so I thought taking legs off so... See more Joan
on Mar 25, 2014
I'm looking for a food safe landscape fabric or other material to keep down weeds in my organic vegetable garden. Do you know of any product or material I can use? ReneJackson
on Nov 28, 2017
We received my hubby's family tree and it reeks of smoke. It's a 7 1/2 Douglas fir and glorious. I would love to get rid of the smell. Pan30049255
on Nov 28, 2017
My Hostess Trolly cupboard is constructed of metal, it is a boring brown imitation wood efect. I would love to paint the outside with chalk paint.