Indoor or outdoor for the winter?



Answered
I have a small lavender plant and also a mint plant. Since I have a terrace they are in pots. Should I bring them inside for the winter or put them on the side of the terrace and water them once a week?
Related Discussions

Patricia W
on Aug 31, 2013
Sure I CAN paint. But can indoor outdoor carpet be painted? We have a very inviting lovely balcony off of our master bedroom. I love sitting up there and having morni... See more

Sheila Pruitt
on May 03, 2015
What kind of paint could I use to turn this indoor dining set into outdoor set? It would be exposed to the sun and rain and our dogs here in North Texas. The set belo... See more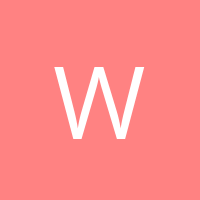 Wkf5815770
on Apr 21, 2016
The carpet is on porch. Mge22239854
on Jul 01, 2018
This was on the stoop when I bought and it is disgusting with years of dirt and moss. I have tried pulling it away but think I need some kind of solvent as it is real... See more
Sue Davis-Moran
on Feb 16, 2015
I want to take this up and put laminate floor down.
William Lynn
on Sep 21, 2017
Laura
on Mar 25, 2015
We have indoor/outdoor carpeting on our stairs that is falling apart. I believe it is attached with glue and has linoleum underneath. We really don't want to put more... See more