Is to too late to severely prune shrubs in front of our house--Japanese boxwood, lorapedlum, sasanqua?



Answered
They are all approximate 3 feet tall and running together. Our house is for sale and we would rather not having it looking so bare; however, I think we missed the best time to prune. We have plenty of irrigation with our new well!
Related Discussions

Irene Kinner
on Nov 18, 2018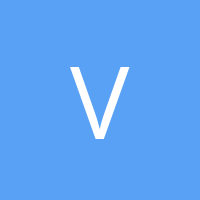 Valerie
on Nov 18, 2018
My corian countertop has a chip. How can I fix it myself on a budget? Don't want to pay hundreds of dollars for a professional. I just need to find the right produc... See more Candyhd84
on Nov 18, 2018
I don't know why my dishwasher does this but doesn't effect my glass bowls. I clean my dishwasher (stainless steel inside) with vinegar and baking soda but it doesn'... See more

Peggy Black
on Nov 18, 2018
I did my cabinet tops in expoxy about 2 months ago, now they are turn? They have turned yellow in some areas, what can I do? Judy
on Nov 18, 2018
Any ideas on how to update this 80s swag bathroom light Brenda
on Nov 19, 2018
i have lots of water that drains down thru my yard and recently centmented in my dirt floor under the steps and now found some water comeing in from somewhere. i also... See more

Robin Hayes Smith
on Nov 19, 2018
he promised he could put up the paneling and I am left with this. Any suggestions how to fill it and match it up better? This is near the ceiling, which will be paint... See more