Answered
Dreamcatcher 'pastel dreams'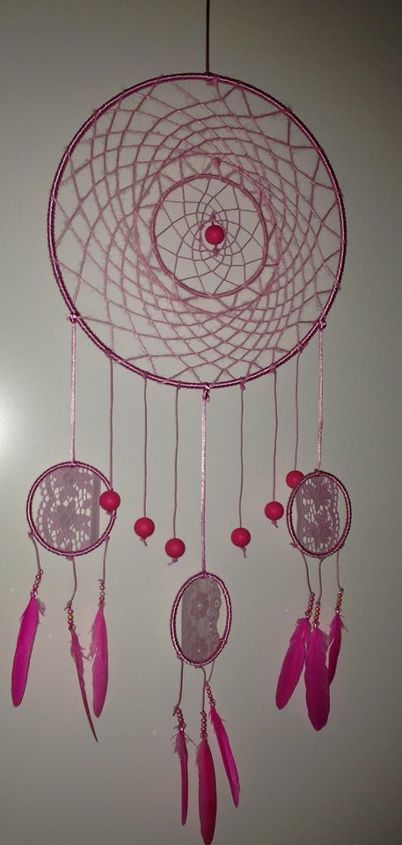 I made this dreamcatcher, with satin string, beads, feathers and voila. Pastel dreams. 💟💟💟
Related Discussions Denise
on Jan 10, 2018
Scratches were made mistakenly. Scratches resulted from cleaning door screens. Thank you in advance for your answers.
Valerie Glotfelty
on Jan 10, 2018
I tried light sanding and stain, but it didn't work. Now I'd like to repaint it with paint that will hold up to hangers.

Debbie Clu
on Jan 10, 2018
Any idea what can be made out of empty Crystal Light containers.

Ena Beltran
on Jan 10, 2018
The white lining/grout/rubber stuff around the wall of the shower door has black specks on it. No matter how hard I try to scrub it it doesn help or it comes back. Carol Arthur
on Jan 10, 2018 Bonnie
on Jan 10, 2018

Becky Howell
on Jan 10, 2018
We have a walkway that is bordered by our house on one side, and a concrete wall on another. The walkway is made of concrete and over time it has settled and has beco... See more