Answered
I had such tremendous help the last time I had a question that I'd like to try this one. I have no idea what this is - it is very "rose" looking but the petals have a waxy look and feel, especially before they completely open so I wondered if it might be in the begonia family. Someone gave it to me but they had no idea what it is. I don't even know whether I can keep it as a house plant?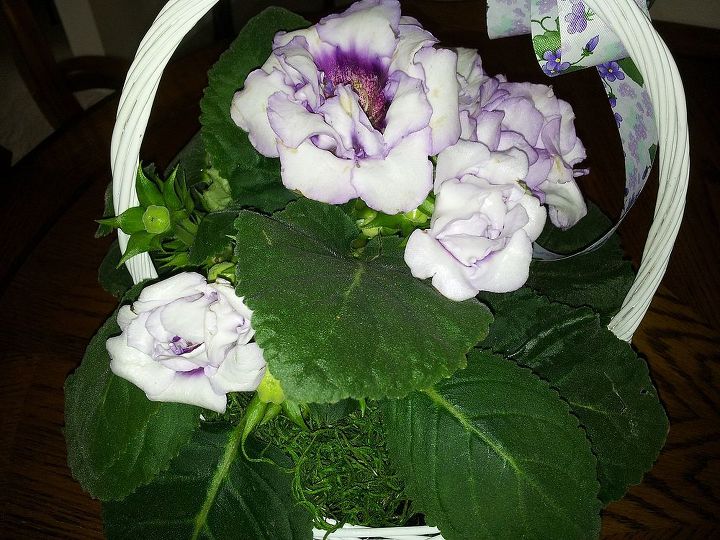 Related Discussions

Victoria Stevens
on Jul 22, 2015
It is not in the budget at this time to get new kitchen cabinets. My question is. "Can someone please tell me if you can paint over the shrink-wrapped kitchen cabinet... See more Claudia Lord
on Jul 23, 2015
We are painting out little beach cottage, should cornices and ceiling be the same colour and walls, different, or all the same. There are low ceilings to paint and th... See more

Dee W
on Jul 23, 2015
I have a brick pathway throughout my garden and it is becoming almost invisible from dirt, moss and I'm not sure but maybe mold? It is almost 200 ft. long and most, b... See more Mary trevena
on Jul 23, 2015
I have a wooden bread box that was my mother's and I would like to repurpose it.

Dae
on Jul 23, 2015
Our Ikea bed frame broke after 6 or 7 years. Money is really tight. Is there a cheap way we can get mattress and box bring off floor and when I say cheap I mean basic... See more

Mary Insana
on Feb 05, 2013
Another $10 Craigs List find. The bottom of the table has markings that say Weiman Heirloom Quality furniture. It doesn't look heirloom or vintage to me. I want to pa... See more

Louise
on Jul 24, 2015
I need the mulch for my yard and he said he thought they'd come dump some in my driveway if I want it. HOWEVER, the neighbor says the tree is diseased. Seems maybe ge... See more