Outdoor lighting recommendations - what's best? Prefer non solar.



Answered
Related Discussions Rani
on Jul 18, 2017
What or how do we stick a Broken Brooch made of metal? Ann
on Jul 18, 2017
Gray sofa Haa26239705
on Jul 18, 2017
How do you fix a spray bottle that won't spray anymore? The trigger isn't working.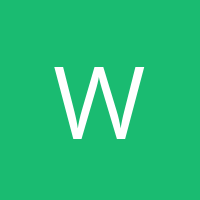 Wav23521081
on Jul 18, 2017
In the past I have grown small quantities of lettuce seeds in a trough with great success.Is there anything I can add to the compost that would help! Many thanks. Ela26544792
on Jul 18, 2017
1929 bricks that were pulled up cleaned, cut and re-set two years ago. They are so slippery in the good weather. I live in Rochester NY. Someone is going to fall and... See more Ldsuz
on Jul 18, 2017
I believe I saw this recently but didn't save the "how-to" It looks like a window with window frame, curtains, etc, but behind it is really just a solid wall