Painting fire place doors



Answered
I would like to paint my wood burning brass fire place doors. Any suggestions?
Related Discussions Connie Hoyt
on Dec 09, 2014
It does get hot. Any special paint that would work best?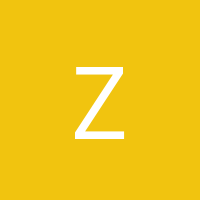 Zoe
on Dec 02, 2017
The doors are glass within a brass form. How do I clean the brass? It is pitted and discoloured
Michelle
on Jan 07, 2018
The fireplace looks like it's been chopped off from the room and4 doors come into this room. It looks like this wide open space and nothing there and we live in the... See more

Tracy1961
on Jun 16, 2020
My carpet is in all rooms. It's ugly, stained by food, animals, kids snot, it's been shampooed hundreds. Huspand is to cheap WILL NOT. So I figured paint it . But... See more

Amy Poulton
on May 25, 2023
Hey everyone, this door handle keeps coming off on one side. We always put it back, but sooner or later it breaks off again. Any long-term suggestions?

Danielle Segev
on May 25, 2023
As the title says, my oven smells like dead mouse. I've cleaned inside the oven, taken the oven out, and cleaned the back - the rodent smell is still there. Where is ... See more

Shoshana
on May 25, 2023
Is it safe to clean my oven with ammonia? I know it's a good degreaser, but want to check if it's ok to use to clean the inside and what the best way to use it is. Th... See more