Answered
Making sure painting on glass does not require priming first. I am using metallic paint from Germany (VIVA - Creative Imagination). I know to clean the surface with alcohol but was wondering if priming would enhance adhesion. I use a liquid etching product to simulate glass etching ... maybe I should apply that first. I am concerned about product compatibility. I will be painting drinking glasses.
Related Discussions Sophie
on Oct 24, 2017
Hi Everyone! has anyone tried to paint glass doors before? My cabinets top cabinets have a glass center, I want to paint them and I do not like the glass. Would be aw... See more Niki
on Jan 05, 2020
Ok I need everyone opinion. Painted my kitchen cabinets last year and want different tile but it's not in the budget. I have been looking at some videos of painting... See more

Susie Gililland Watson
on Nov 13, 2016
I no longer have these colors in my decor, I would like to paint this to match the new decor colors. Nicholl
on Sep 14, 2015
I have tried several different ways to paint glass jars and none have achieved the look that I want. On the exterior of the jars: I have cleaned the jars with alcoho... See more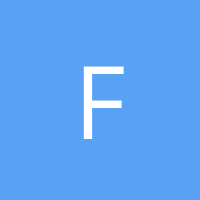 Flossie
on Oct 01, 2016
Does anyone know if I can use gesso as a primer for glass? If not which primer is the best to use. Thank you.

Sherry Glass
on Sep 09, 2015
What kind of paint should I use to make cake stand.

Tracy1961
on Jun 16, 2020
My carpet is in all rooms. It's ugly, stained by food, animals, kids snot, it's been shampooed hundreds. Huspand is to cheap WILL NOT. So I figured paint it . But... See more