 Answered
Just want to say thank you for the good ideas In your website.. I enjoy getting all the hometalk .com information.. Melanie.
Related Discussions Tanya Thompson
on Jul 02, 2018
I love the crafts, even done some myself, but couldnt without all the talented DIY ers....please keep sending me more.... I love DIY crafts. Thanks Bobby Reynolds
10 hours ago
Hi everyone,I upgraded my old gas stove to a sleek, new glass top one. It's great and all, but I've heard that not all pots and pans are suitable for this type of sto... See more Candice Cleaver
9 hours ago
Hi everyone,Got a bit of a weird electrical issue at my place. In one of my rooms, there are two light switches that control the same light. The problem is, one of th... See more Dustin
10 hours ago
Hey folks,I've got a dishwasher issue that's flooding my kitchen (literally)!Recently, my dishwasher has started to overflow during its cycle. Water spills out onto t... See more

Gina Garbo
on Jul 01, 2019
Somehow my house and garden got tiny gnats that killed my fuchsia plant and fly everywhere. I have tried ALL the Web recommendations - soap and oil dishes, sand in th... See more Emma Marks
9 hours ago
Hi there,Emma here, a young homeowner and DIY enthusiast who's run into a bit of a kitchen dilemma. My gas stove top has decided to give me the cold shoulder - it jus... See more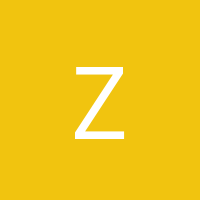 Zach Waxer
3 days ago
Not sure what's going on but there's super low water pressure in my kitchen faucet at the moment. The bathroom sink and shower are fine - it's just the kitchen.