What hardware to use on this piece?



Answered
We picked up this console dresser at an estate sale for $10. I felt like if nothing else, it'd look cute painted, & it's a nice size. I'm trying to figure out what to do with the door hardware now.
It was covered in dust, candle wax, and old brown paint. When we sanded it, we were pleased to find that the top was gorgeous oak! So we stained the top dark, and waxed it, and I'm painting the rest white.
You can see the hardware that came with it. Should I: 1) replace it with something newer? 2) spray paint it to be oil rubbed bronze, or hammered nickle? 3) other suggestion?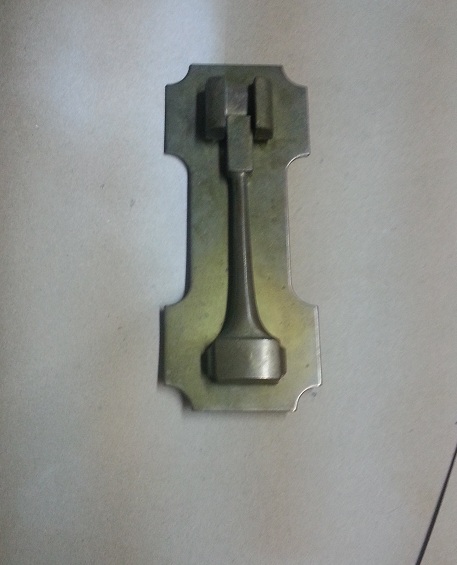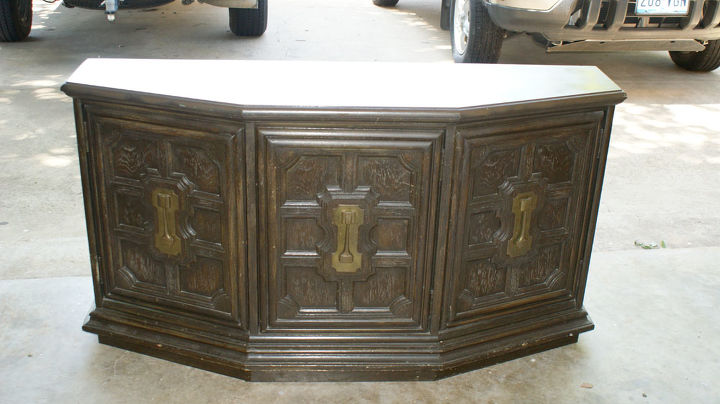 Related Discussions
Kathryn F
on May 10, 2015
Estate sale find. A hardware cabinet, early 1900's 80 drawer (10 on each side), octogonal, rotating cabinet. Original hardware. What to do with it? Sell as is? Refurb... See more
Sandy Russell
on May 11, 2019
Hello. I am a traveler and usually paint symbols and song lyrics on my luggage to make it easy to identify. Specially on the conveyor belts in the airport. I recently... See more Dav26756633
on Apr 18, 2018 Dai16633263
on Jul 11, 2018

Herta
on Sep 01, 2018
I have these rather expensive Wolky sandals. To my horror I discovered that one of the shoe's sole is getting soft and looks like it's starting to crumble. How can I ... See more

Tikva Morrow
2 days ago
Hello everyone. I have an issue with my electric stove not heating up. As you can see from the photo, the one hob (with the pan on) is fine, but the one at the top ri... See more

Rivka Hellendall
2 days ago
I've seen differing advice online, especially when it comes to between the tub and wall, and as a seal around the bath. Does it depend on the materials? Any advice fr... See more