 Answered
Has anyone seen a table like this? There are no markings on it, but I believe it is some kind of library table. The middle and bottom shelves spin.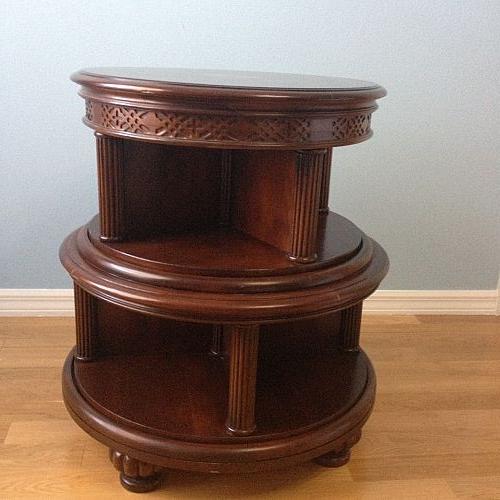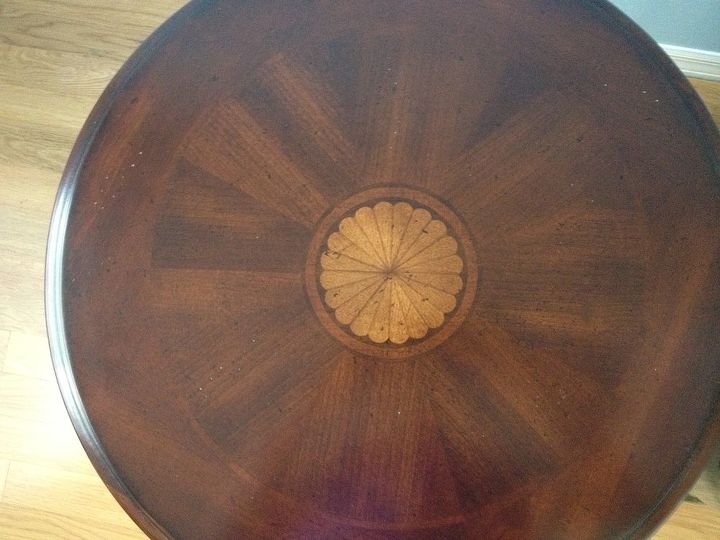 Related Discussions JP
on Jan 14, 2018
What kind of padding do I need to put in a table runner so that it will protect the table from Heat? Julie G
on May 21, 2012
Uplight or downlight, that is the question. We're about to change out our old fluorescent fixtures in the kitchen and replace them with some mini pendants over the i... See more
Diane Kunimoto
on Oct 24, 2017
It has all these coffee cup rings on it that I can't get off. I've tried Zep clean stone plus and a lot of other cleaners. The zip sure brought out the shine in th... See more

Janet McCarraher
on Oct 02, 2018
I am looking for a clear sealer that will withstand the weather. Rookie Repurposer
on Mar 08, 2021 Ginger
on Jun 09, 2015
I bought this table / desk at Goodwill for $10. I want to sell it as I don't have room to keep it. What would be the best color to paint it? Would you use a chalk pai... See more Sandy
on Oct 07, 2017
I seen this piece at a garage sale this fall and thought it was a fun idea for a table top on a random little table I have. Besides asking what to use to glue the pe... See more