 Answered
Has anyone seen a table like this? There are no markings on it, but I believe it is some kind of library table. The middle and bottom shelves spin.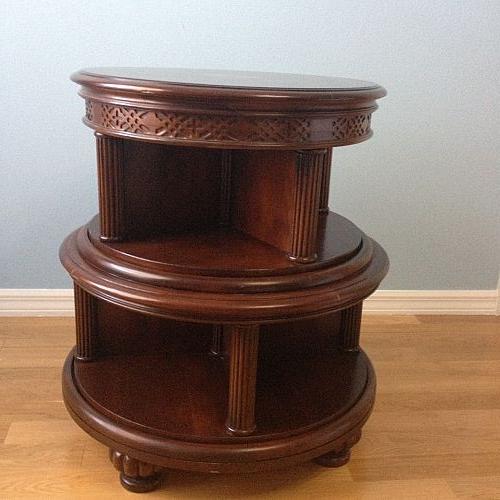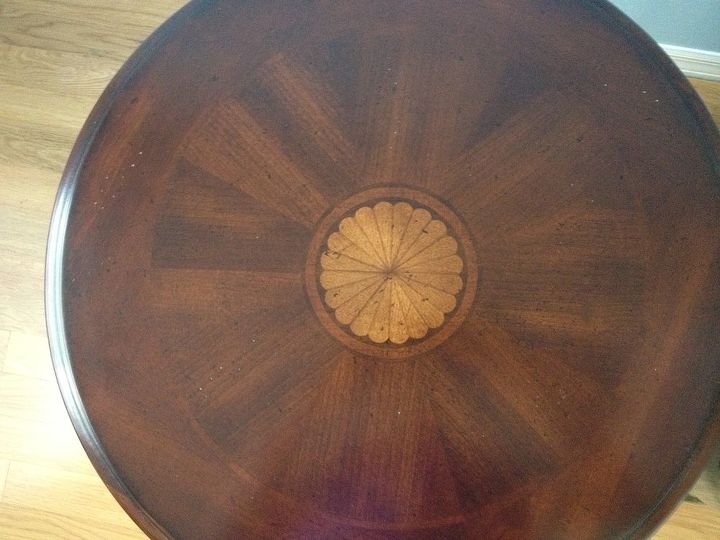 Related Discussions JP
on Jan 14, 2018
What kind of padding do I need to put in a table runner so that it will protect the table from Heat?

Janet McCarraher
on May 30, 2018
It is a double pedestal oak table. Cracks in both legs. Some are minor but 2 are large & would affect structural use. It is big & heavy as you can see from the pho... See more Lori
on Aug 28, 2015
I have a changing table combo from daughter and could use some functional help to repurposed/sell from daughter's room cuz she is now 12. If u have ideas, please let ... See more

Renee Miller
on May 31, 2017
I have a bedside table that has the top damaged, but the rest is still in great condition. I would like some ideas as to what could be added to the top. Gail
on Oct 07, 2018
I just bought 2 new plastic patio tables with hollow legs that bolt on. They are light weight so plan to fill legs for weight so wind doesn't blow them over. They hav... See more

Susan Williamson
on Dec 01, 2015
My Grabdmother's furniture sat in her house for a long time after she passed away without air conditioning or heat. By the time I got to it a lot of the veneer was c... See more

Johnny Strickland
on May 08, 2018
I have an old concrete table on my patio. It has a very rough finish. I am trying to make the top smoother. I dont mind the natural color.