After almost 2 years concrete still dark color with cracks. WWYD? Answered
I bought a new home in a subdivision which had to be built from ground up, after purchase. When finished, I noticed the concrete had a wierd color to it, very dark, and was told in a few months it would lighten to look like the new concrete is was. Several other new homes around me have the same problem but theirs isn't as bad and others are not discolored at all. Well, almost 2 years later it is still a dark color, a few cracks have appeared and even some spots have crackle patterns. Note that the discoloring affects all the concrete in the front of my house except the sidewalk. I understand there will be some variations in concrete but mines is the extreme and it looks centuries old. My biggest concerned is about quality. Anyone experience this issue and if so were you able to resolve and how? Appreciate the feedback. Thanks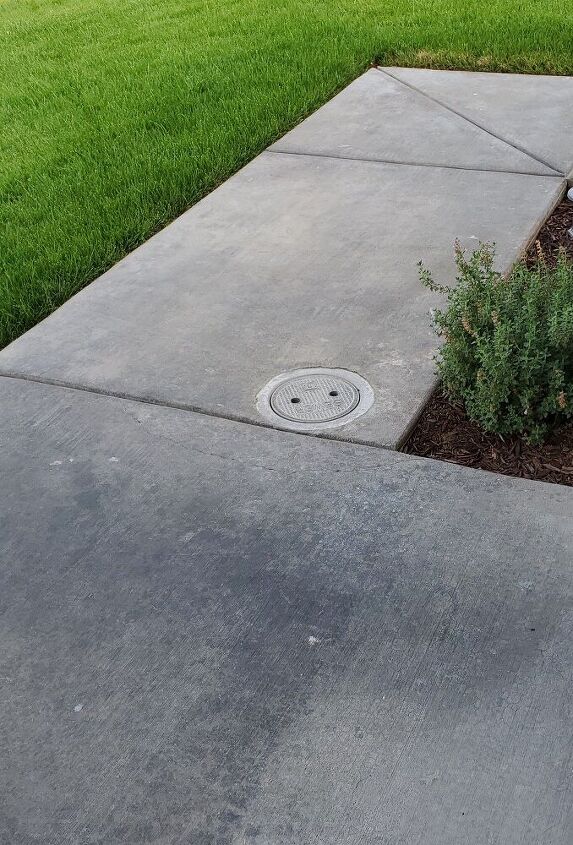 Part of driveway and path to front door. Crack near sewer plate.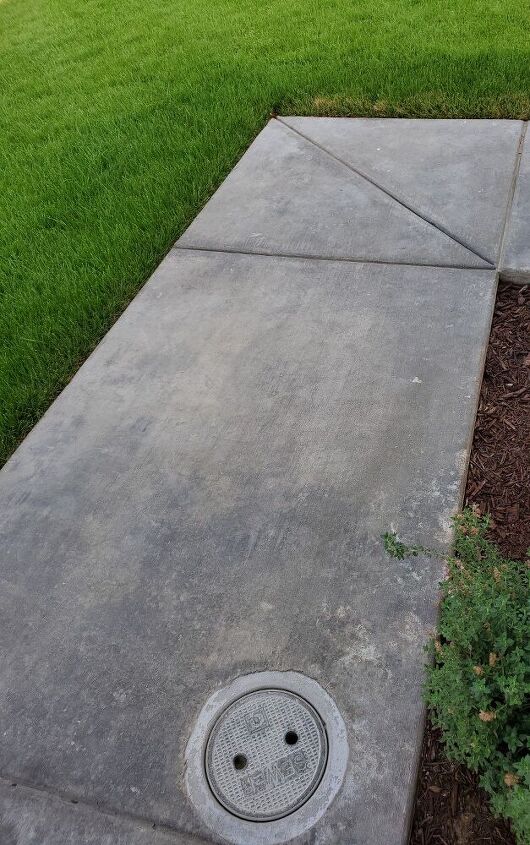 Closer look at path to front door.
Related Discussions

Abby
on Oct 31, 2021
I want to remove my popcorn ceiling, but it has asbestos in it. How do I go about this safely?

Abby
on Oct 31, 2021
Is there a way to use a vacuum to remove a popcorn ceiling?

Mary-Ann Farr
on Nov 26, 2017
How to fix a door frame with a split in it?

Thomas Bayster
on Jul 12, 2017
How to fix squeaky floors under tiles. Don't wish to remove the tile floor first. Thayerlaura
on Sep 28, 2015
Please HELP!!! Due to dogs, the urine smell in the concrete in out basement will knock you over. It is so bad you can smell it all through out our house. What is th... See more

Z
on Aug 18, 2014
We had our whole roof replaced with IKO Architectural shingles last week because of larger than golf ball size hail in early June. We used a highly rated contractor t... See more

Linda
on Jun 11, 2020
Our 1000sq ft colored concrete patio pour came out with inconsistent finishes (smooth & brushed), colored streaks, patches of blue and browns on every other square, t... See more