Tile over wallpaper in a kitchen backsplash Answered
Tile over wallpaper in a kitchen backsplash
OK so we're renovating a modular home and want to know can you put tile on the backsplash over the wallpaper walls without it causing an issue? We're also trying to paint that wall paper will it peel?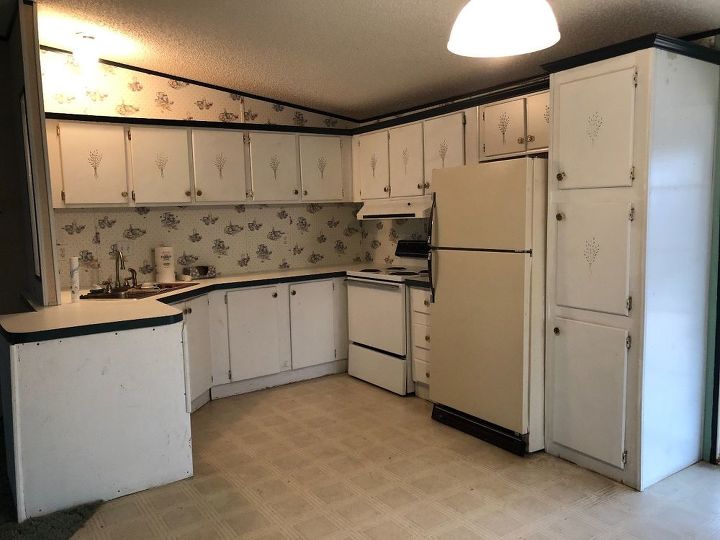 Related Discussions

Sabine Austin
on Oct 09, 2012
am hating my white tile/grout countertops - always dirty - but love my blue white checked backsplash - french country look. need an alternative countertop and island... See more 1cs1267
on Aug 19, 2019
So do you normally install the backsplash tile flush with the end of the countertop or flush with the outside edge/end of the upper cabinetry? My countertop is not ve... See more Dbr30385450
on Mar 29, 2018 1cs1267
on Sep 05, 2019
I am going to install 3x6 glass subway tiles for a kitchen backsplash. This style design has uneven, "wavy" edges all around … so how do you use spacers w/this styl... See more Nev33510893
on Jul 19, 2018
I would like to add a backsplash in my kitchen but the current wall has an orange peel surface. Will probably try the peel and stick tiles. Jeremy Wagner
on Jan 08, 2019
Just got new countertops installed to find out my wall that the backsplash will be installed is is wavy, is it easier to use mud and build up the wall or use the back... See more
Gina Galyon
on Aug 03, 2018
I saw this idea in a magazine and am wanting to try it. Of course I am going to paint the brick, white I think. But I want white cabinets as well. Any thoughts? To... See more