How can I update my ugly dated bathroom tile? Answered
There is too much of this ugly rule to rip out. Should I paint it?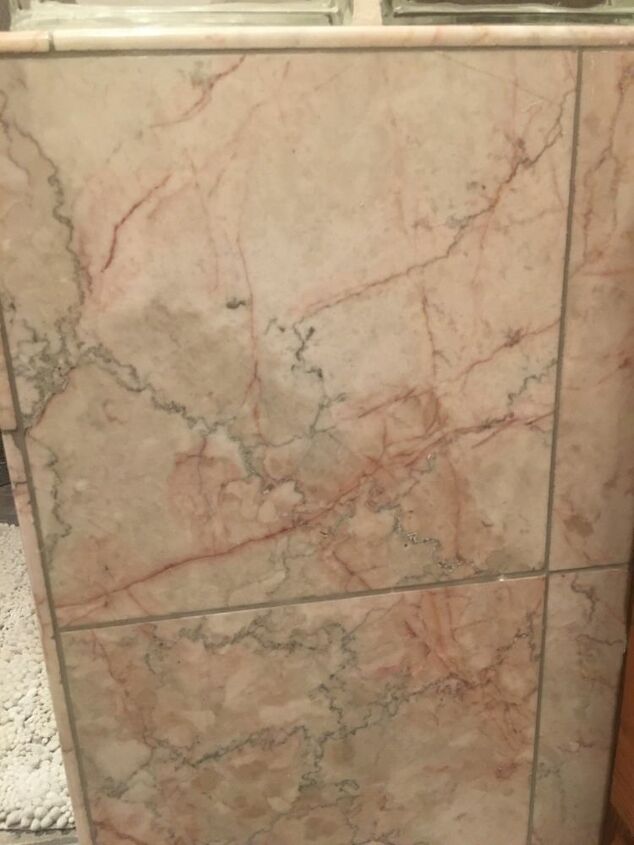 Related Discussions

Lisa
on Nov 03, 2019
I hav very old tiny ceramic tiles. I want to update them without having to do the hard work of removing them. A stencil sounds great but every time I see it it's on... See more Donna
on Sep 22, 2019
I am renting an apt so cannot make drastic changes but really want to do something about my bathroom tiles. Can I paint over them or how can I change my bathroom look Jane Gies
on Jul 03, 2017
My vanity has places where the finish is worn off from water splashes. The current finish is clear on oak and looks yellow. I do not want paint it but would like the... See more Anna
on Feb 02, 2021
This accent wall was done by the previous owners, by hand. I would really like to update it, maybe paint it. Possibly a charcoal color? What are your thoughts? Sin26299313
on Jun 21, 2018
I have a killer 70s bathroom with bland yellow countertops and white cabinet with layers of oil paint And an old glass door shower. Need a makeover for them or at le... See more

Clb4real
on Jul 28, 2018
Re-do a builder grade European cabinet laminate bathroom vanity? Ugh...short of replacing...

Cindy Darsey Chadwell
on Jul 03, 2017
I want to update it but I have to do so on a tight budget. Mostly looking to update the tile and surround and maybe get rid of the step.