Remove tile floor or cover is the question Answered
I have a Linoleum floor in my kitchen that is 50 years old and want a new look. Should I remove the old or can I cover this with new? How to ideas are appreciated.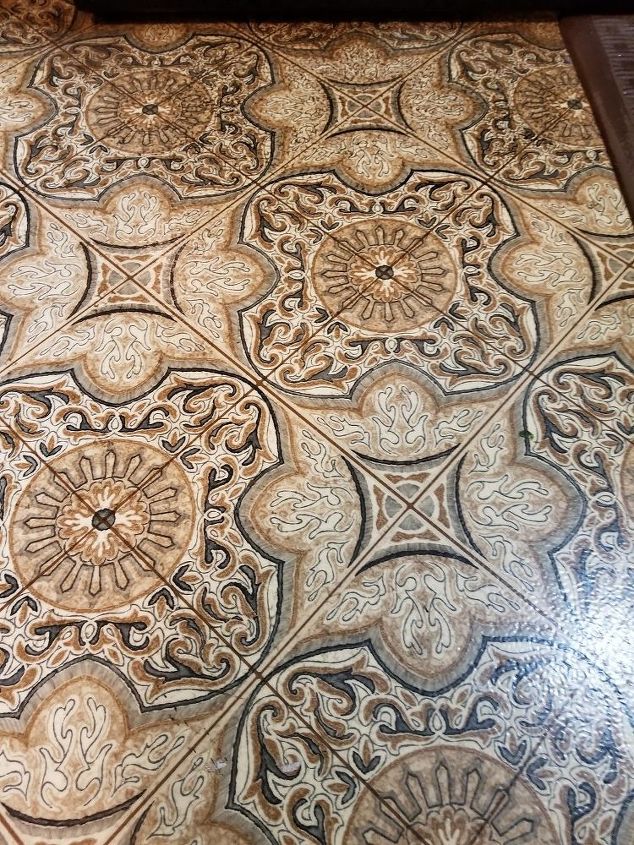 Related Discussions

Bennet Gold
on May 24, 2020
My bathroom floor has ceramic penny tiles, I would like to redo the floor but don't want to have to remove them. Is there anything I can cover them with?

Ruth Chafins
on May 05, 2019 Renee
on Aug 27, 2018
After removing old carpet and padding from the floor of a fixer upper house we bought, we want to remove stains without sanding right now if possible . Elfi
on Oct 01, 2017 Michelle
on Mar 09, 2019
My daughter used spray paint an stained the kitchen floor. Does anyone have advice on how to remove paint from the tile? Momc
on Sep 29, 2019
Can't get mop and glo off my tile floor. Tried vinegar. It took off a little. Tried steam cleaning. Did not work. Build-up on tile looks darker all the time. Even if ... See more