Do tiles have to be uniform in bathroom?



Answered
Hi all! Like many, covid has caused me to start projects around my house. I removed old tiles from my master bath roman tub. I tried to tile it myself with 6X12 subway tiles, but got frustrated and bored with it. I planned on doing the shower later. A tile company I called is willing to redo my poor job for me, but he recommended I use the same size tile in both the tub and shower. However, I wanted to go with a bigger size for the shower but use the same pattern tile.
He quoted me 6k for redoing both the tub, shower tile, new glass doors, and new floor pan. Just for the tub, $600. Is that a reasonable amount?
Do I have to stick to the same size in both tub and shower? The floor will also be eventually replaced. Did not know this is $$$!!!!
Pic of original cream tile and what I attempted is below.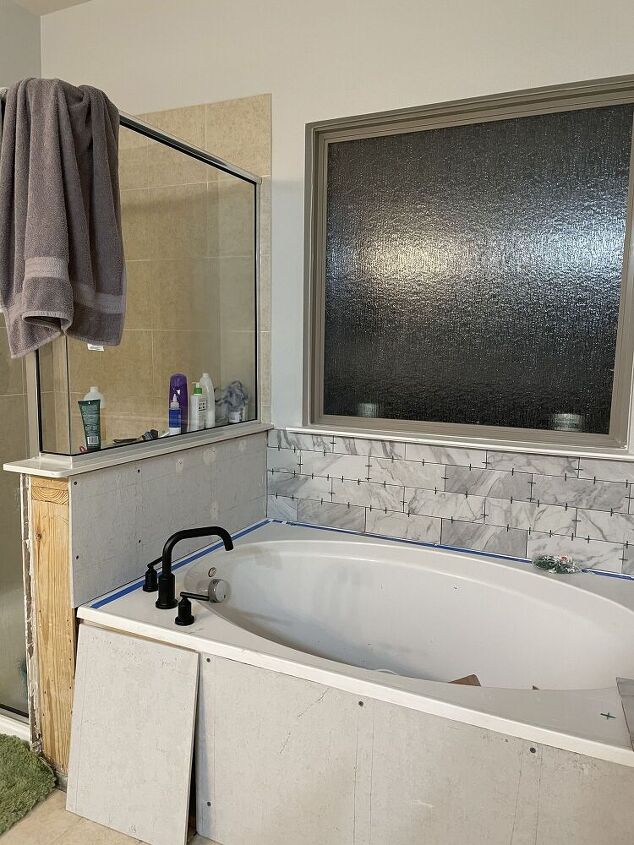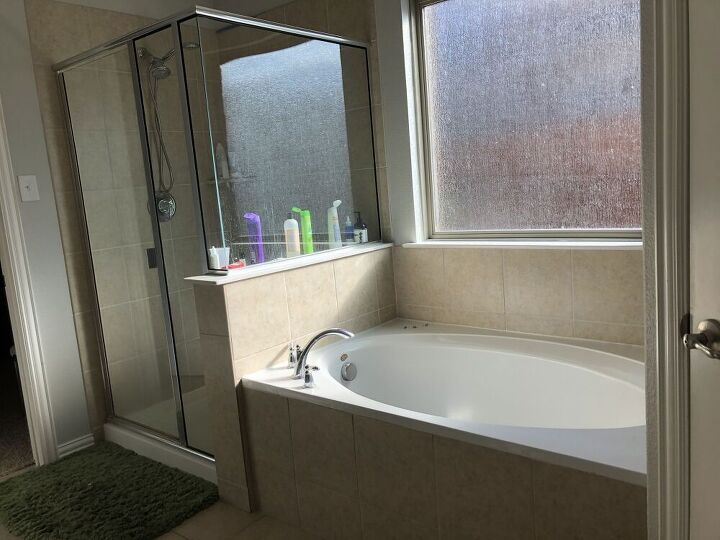 Related Discussions

Bob Johnson
on Jun 12, 2018
Can I tile on top to avoid busting them out and redoing subfloor, etc?

Hilary Smith Williams
on Sep 06, 2020
Hi there. I tried the Homax Tough as Tile product (Bathroom, Sink, Tub & Tile Refinish) on the tiles in my bathroom shower. I waited the 3 hours as mentioned. The fir... See more

Lisa
on Nov 03, 2019
I hav very old tiny ceramic tiles. I want to update them without having to do the hard work of removing them. A stencil sounds great but every time I see it it's on... See more Phil Porter
on Apr 27, 2018 Donna
on Sep 22, 2019
I am renting an apt so cannot make drastic changes but really want to do something about my bathroom tiles. Can I paint over them or how can I change my bathroom look

Bennet Gold
on May 24, 2020
My bathroom floor has ceramic penny tiles, I would like to redo the floor but don't want to have to remove them. Is there anything I can cover them with?

Josile Reigle
on Jul 09, 2018
I would like to upgrade my bathroom and remove the tile from the walls without destroying the walls. I do not want to paint over them. I would also like to upgrade th... See more