Ideas for a mosaic pattern for a table?



Answered
I need to cover a ruined table top that I use outside. I want to use those little glass stones. Not good a making patterns, wondered if someone had already done a table and could share their design. Area is about 2 1/2 feet by 18".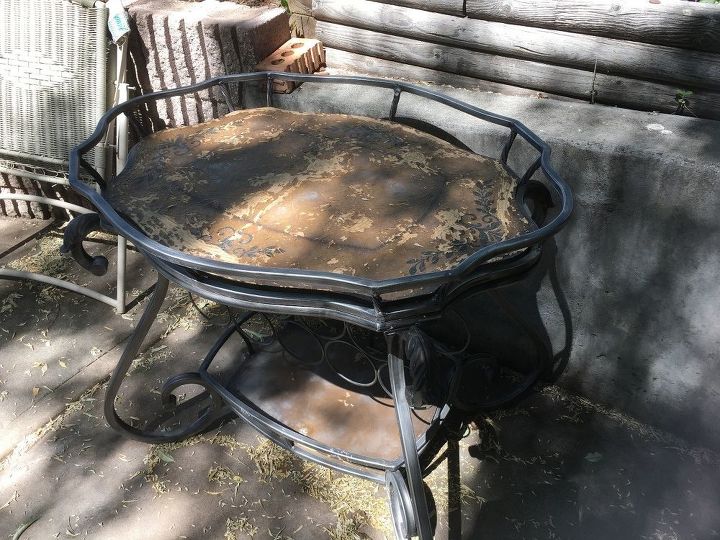 Related Discussions

Lifestyles Homes
on Mar 07, 2021
Years ago, I tried using tile nippers on glass mosaic tiles and they just looked chewed up. Because they're iridescent, a chewed up edge is going to really show. Th... See more

Meagan Palmer
on Feb 16, 2020
I have a weird bathroom door that has a translucent window. It lets in a lot of light, and I thought it could be a good place to make a mosaic design using some of th... See more

Elissa C
on Jul 05, 2015
Bailey is a male dog, and urinates on my plants. I know I can buy low fencing at Home Depot. I am looking for alternatives.

Vikki
on Jul 05, 2015
This columbine had a beautiful bloom and then went south . Any ideas of what happened? Insects? Should I dig it up, cut it back? Debbie
on Jul 05, 2015
How do we prevent and remove large water puddles in our concrete driveway? Only the top portion puddles and it is where the cars sit. It puddles every time it rains a... See more

Lyn Therese
on Jul 05, 2015
I wanted a vinyl tablecloth for my dining room table. I found some vinyl at Walmart, it looked like lace. It was on a roll and had to be measured out. There was no fl... See more

Shirley Kalinosky
on Jul 06, 2015
I found this in the bedroom of the house we are moving into. It had been in the his family for a long time but the legs are in bad shape. Each one has cracks and/or e... See more