How to add tile where sheet rock is missing? Answered
I've hung sheet rock and spackled walls. I'm trying to put tiles in where a deep ceramic toilet tissue holder used to reside. I will hang a metal tissue holder in another area and would like to cover this space with tile I bought but I don't want the tiles to be loose etc. Should I put chicken wire inside? any tips on keeping it secure etc?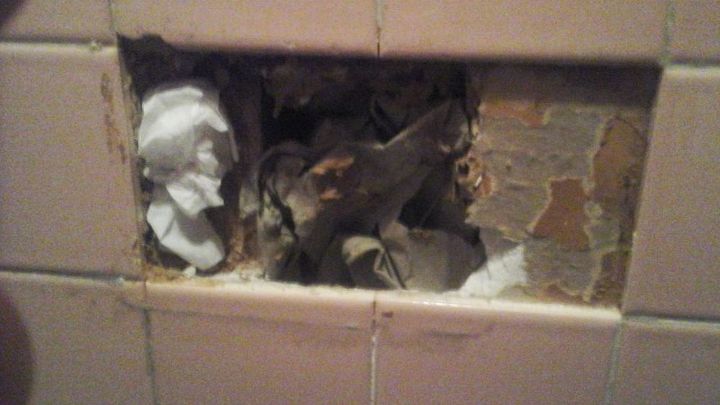 Hole I need to cover with tiles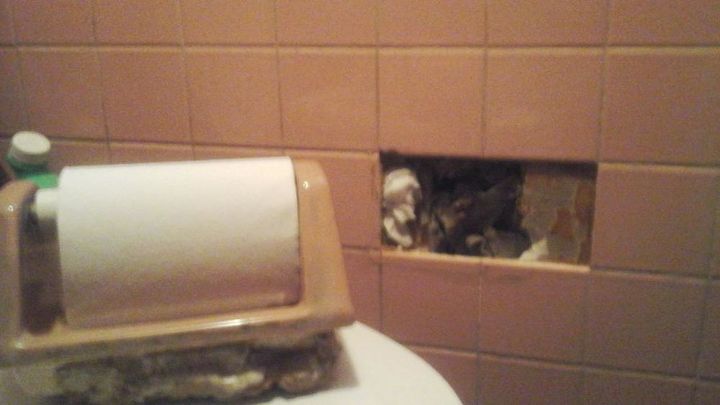 This was the tissue holder that was removed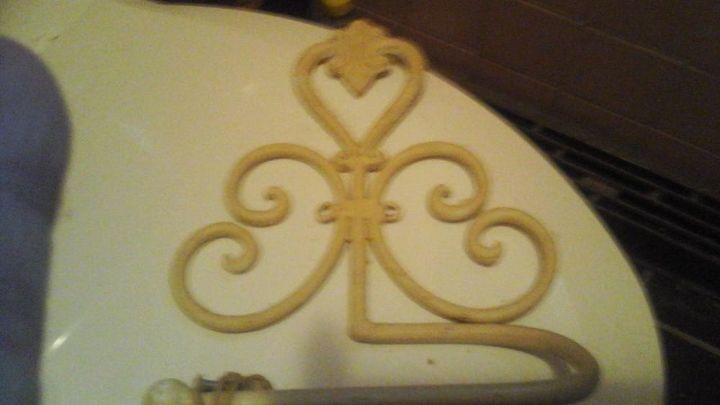 In case you were curious this is the tissue holder I am hanging at another location. Easier to slide tissue on and off an cuter.
Related Discussions

Bennet Gold
on May 24, 2020
My bathroom floor has ceramic penny tiles, I would like to redo the floor but don't want to have to remove them. Is there anything I can cover them with? Tasha
on Jan 11, 2019
I would like to do some tiling around my boring fireplace. However, if I tile the little black part around it, what am I supposed to do with the drywall part? Help!! ... See more

Cathie
on Sep 14, 2019
The wall of our kitchen is painted cheap wall board. How can we tile over it? Sean
on May 14, 2018
The adhesive on the tiles is only holding temporarily then they start to peel. I need a permanent glue/adhesive solution. Thanks for any help I can get. PLEASE HELP. Anne
on Mar 25, 2019
How to attach decorative ceramic tiles to a small section of a stucco wall above my stove JanetL
on Jan 03, 2018
My kitchen cupboards have fixed/non-adjustable shelves. Is there any way they can be removed and maybe repositioned without destroying the entire cupboard?