Any ideas for what I can do with this? Answered
What can I do with this on an outdoor patio? It has holes on all four sides.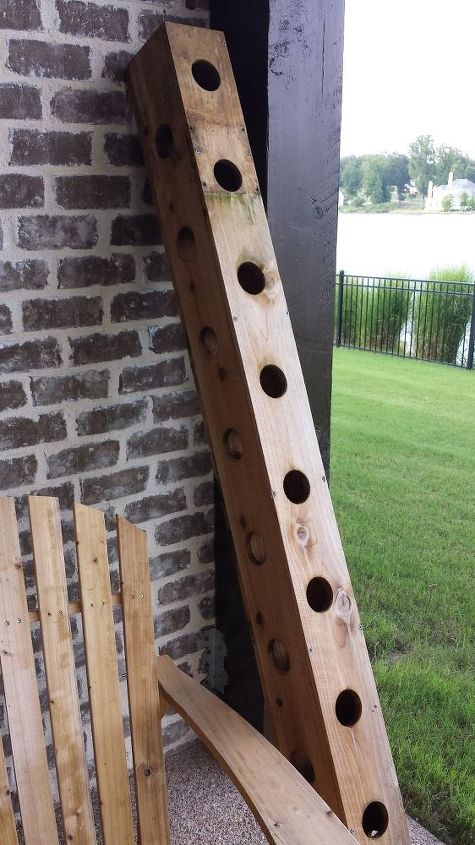 Related Discussions

Rachel
on Sep 21, 2016
I bought a house and there is a really ugly phone that is attached to the hole in the entrance way.

Cheri Hooper
on Jan 25, 2013
And also can you put these on the 'floor'? in a non- high traffic area? Or even in an outdoor area? ALSO>>> I just moved back into my once upon a time 'dream... See more Jennifer Thoms
on Nov 06, 2015
I have access to quite a few old air mattresses that all leak but it seems a shame to waste the thick material. Any ideas? :) Donna
on May 02, 2017
It's a fiberglass piece that covered the truck bed. Jenny
on Jul 21, 2016
I'm looking for a project to do with my satellite dish. Any ideas suggestions and pictures would be appreciated. Thanks

Casey Gragg
on Mar 30, 2016
I have this local store that sells cigar boxes and I cannot help but buy all the wooden ones knowing there is 1000's of ideas and then the almight brain block hits an... See more

Confessions Of A Junkaholic
on Oct 19, 2013
I'm a picker and came across lots and lots of these beauties. I took home several boxes of these purdies and are using for different projects. However, I want to find... See more