Have a box of doilies. What do I do with them?



Answered
I found a box of doilies that my great aunt crocheted probably 50 years ago. I placed some throughout my house, under plants and on tables, etc but I hate to get rid of them since she took the time to crochet them. Does anyone have any creative ideas on what to do with what I have left?!
Related Discussions

Rachel
on Sep 21, 2016
I bought a house and there is a really ugly phone that is attached to the hole in the entrance way. Jennifer Thoms
on Nov 06, 2015
I have access to quite a few old air mattresses that all leak but it seems a shame to waste the thick material. Any ideas? :)

Casey Gragg
on Mar 30, 2016
I have this local store that sells cigar boxes and I cannot help but buy all the wooden ones knowing there is 1000's of ideas and then the almight brain block hits an... See more

Cheri Hooper
on Jan 25, 2013
And also can you put these on the 'floor'? in a non- high traffic area? Or even in an outdoor area? ALSO>>> I just moved back into my once upon a time 'dream... See more Kathryn Gutierrez
on Jul 03, 2016
I have a few concrete test cylinders and would like some ideas how to best use them. I did have them in my garden as border material for many years but the new apt. ... See more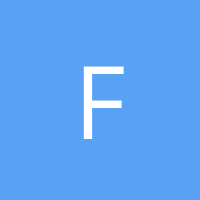 French
on Jul 23, 2019
What can I do with two wrought iron bench ends?

Cynthia Ballien
on Aug 06, 2014
I have had this reel mower sitting next to my shed for years. It is cute but does anyone have any ideas that would make it a really fun accessory for the backyard. Th... See more